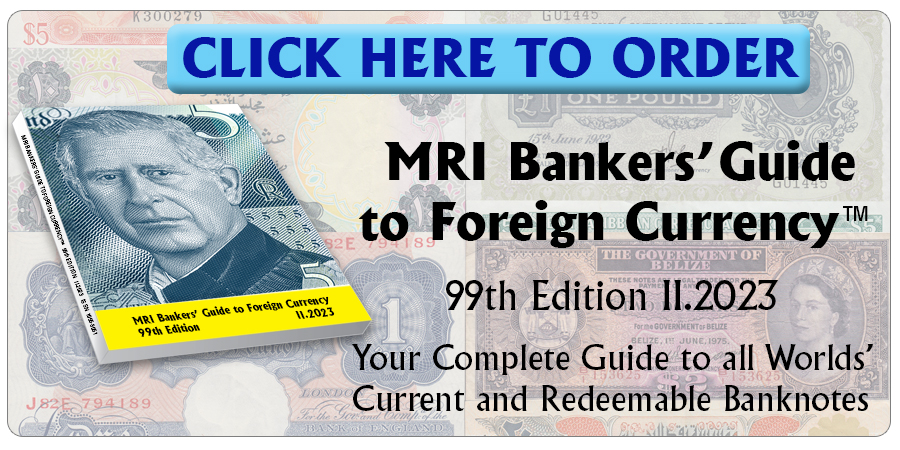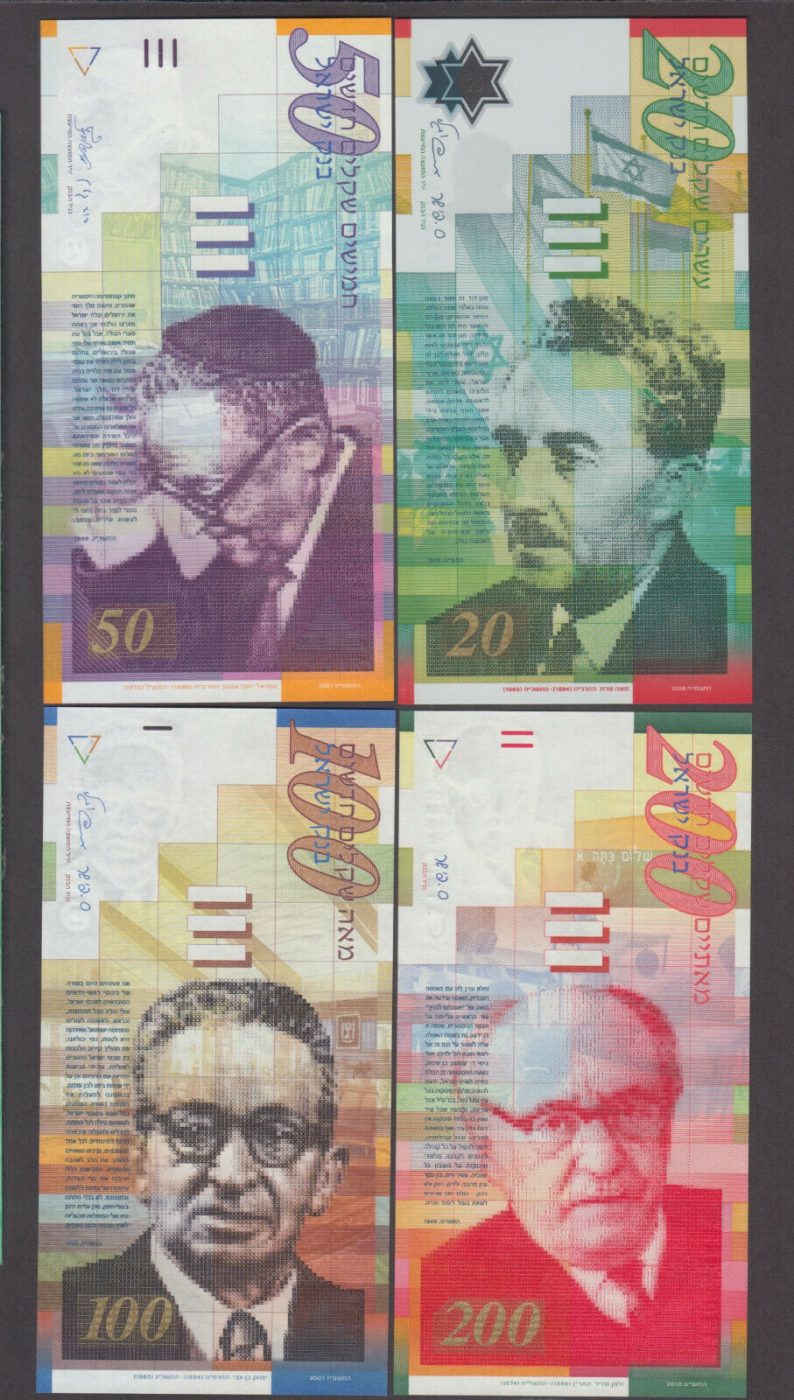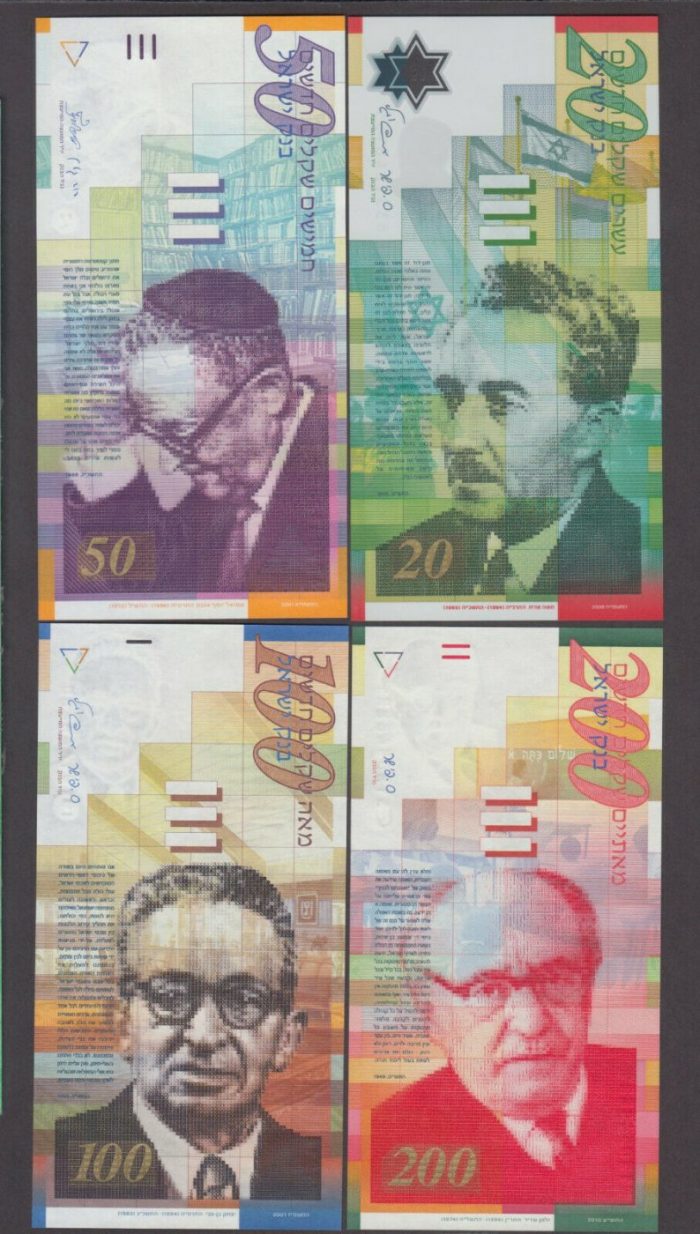 The banknotes of the previous family are still legal tender, but because since 2014 new notes are replacing them some merchants will not accept them, due to ignorance.
These can be deposited to bank accounts without problems, and should be valid for commerce, but it would be advisable not to sell them to tourist going to Israel.
The banknotes included in this family are:
20 new sheqalim 1988-2014 (ILS20.2  and 20.3)
50 new sheqalim 1999-2007 (ILS50.2)
100 new sheqalim 1998-2007 (ILS100.2)
200 new sheqalim 1998-2010 (ILS200.2)
Courtesy Jackie Rubin; Gabriel's Numismatic Market, LLC.
Click here to order the MRI BANKERS' GUIDE TO FOREIGN CURRENCY™
*** Would you like to share your comments, corrections or news? Please contact info@mriguide.com
©2021  MRI BANKERS' GUIDE TO FOREIGN CURRENCY™. All rights reserved.
« More posts