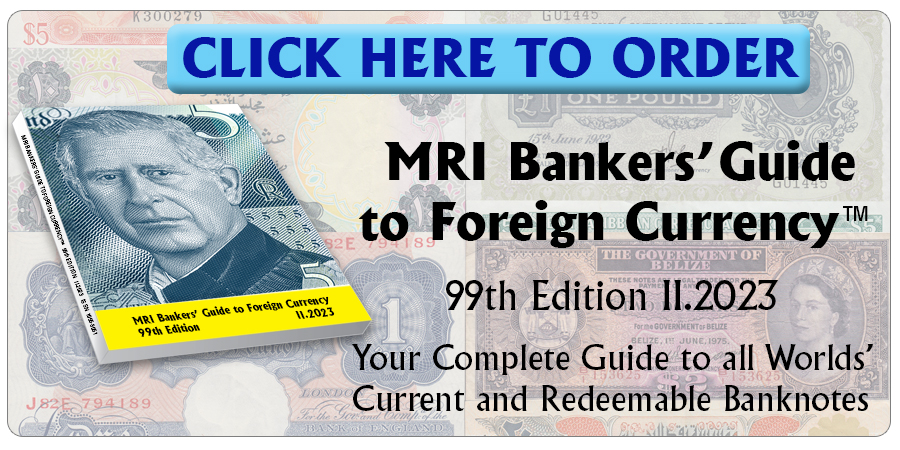 In the recently released notes of 10 pounds (IOM10.1D) with the signature the new Chief Financial Office, Sheila Lowe, the legal clause has reverted to its original text "Promise to pay ….. at any office of Isle of Man Bank Limited". For years the word "Limited" has been omitted.
The serial numbers of both the new and previous notes signed by the former CFO Mark Shimmin carry the prefix T. The ones of the "Lowe" notes are of a different and slightly larger font.
Source: International Bank Note Society Journal Vol. 59, Nbr. 2, 2020 pg. 72.
Courtesy: Gabriel Numismatic Market, LLC
Click here to order the MRI BANKERS' GUIDE TO FOREIGN CURRENCY™
*** Would you like to share your comments, corrections or news? Please contact info@mriguide.com
©2020  MRI BANKERS' GUIDE TO FOREIGN CURRENCY™. All rights reserved.
« More posts