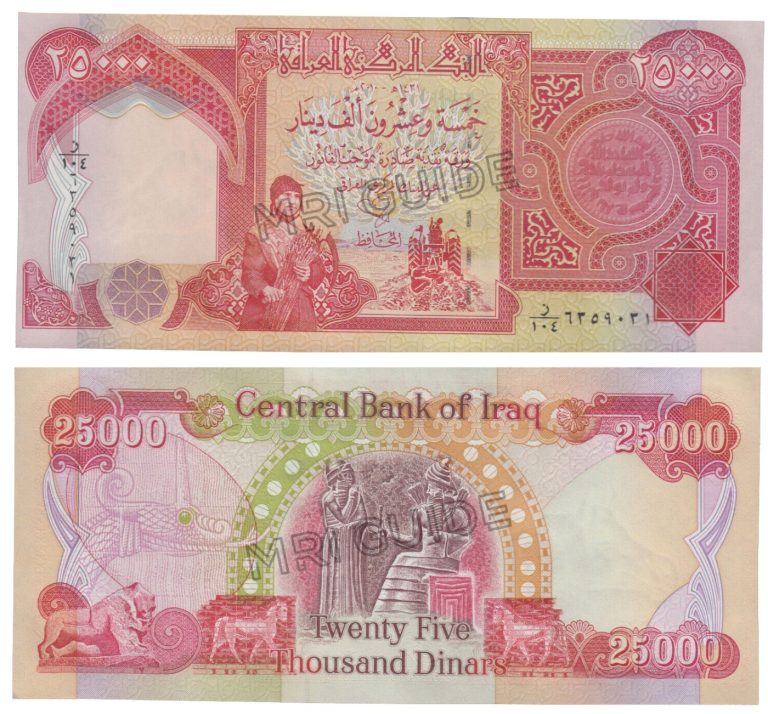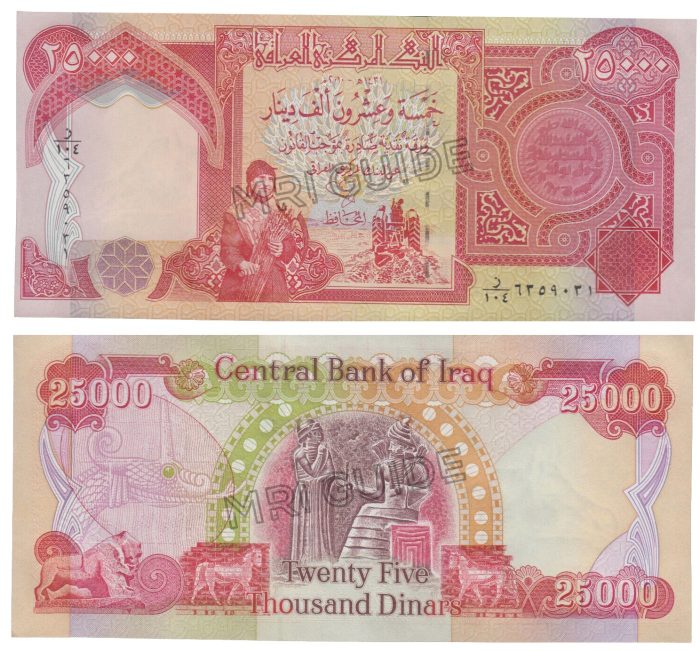 Mustafa Ghaleb Makhaif, Governor of the Central Bank of Iraq, confirmed on Sunday that there are 4 benefits for issuing a new denomination of the Iraqi currency. In September 2022 he declared that new banknotes of 20,000 dinars will be issued soon.
In statements to Arab media, Makhaif said, "The issuance of the new denomination is a procedure to modify the structure of banknotes and introduce an intermediate denomination that facilitates daily transactions, reduce the presence of old versions of currency denominations in circulation, and adopt modern security specifications in designing the new denomination to reduce counterfeiting."
He also mentioned "that counterfeiting methods have evolved thanks to technological development."
This seems to indicate that the Central Bank of Iraq may plan to replace soon the notes of 25,000 dinars (IQD25,000.1 and IQD25,000.2.) with new ones of 20,000 dinars (IQD20,000.1.)
Source: sotaliraq.com
Courtesy: Cleophas Schockem.
Click here to order the MRI BANKERS' GUIDE TO FOREIGN CURRENCY™
*** Would you like to share news about issue or recall of banknotes, your comments, corrections or other news? Please contact us at info@mriguide.com
©2023  MRI BANKERS' GUIDE TO FOREIGN CURRENCY™. All rights reserved. 


« More posts