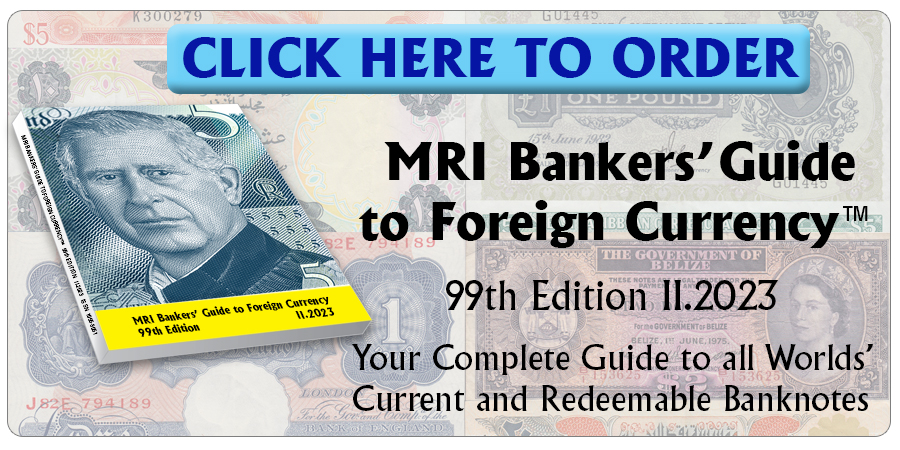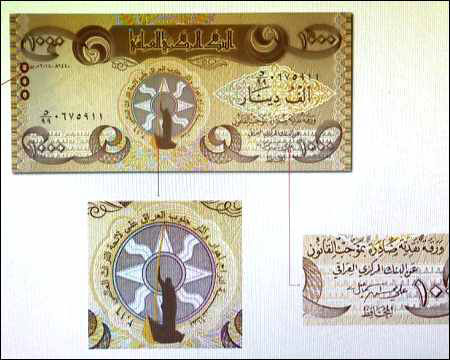 We have more details about the new banknotes to be issued next week.
The new banknotes will be dated 2018, and instead of the actual signature of the Governor it will have his name spellled.
In the completely redesigned 1,000 dinars note (IQD1,000.2) instead of the symbol of the Ikhlas surah of the Quran, it will have what looks like an Assyrian star.
It will also have the inscription "Enlisting the marshes and Heritage of South Iraq in the World Heritage List.
Source: ekurd.net 
Click here to order the MRI BANKERS' GUIDE TO FOREIGN CURRENCY™
©2018  MRI BANKERS' GUIDE TO FOREIGN CURRENCY™
« More posts