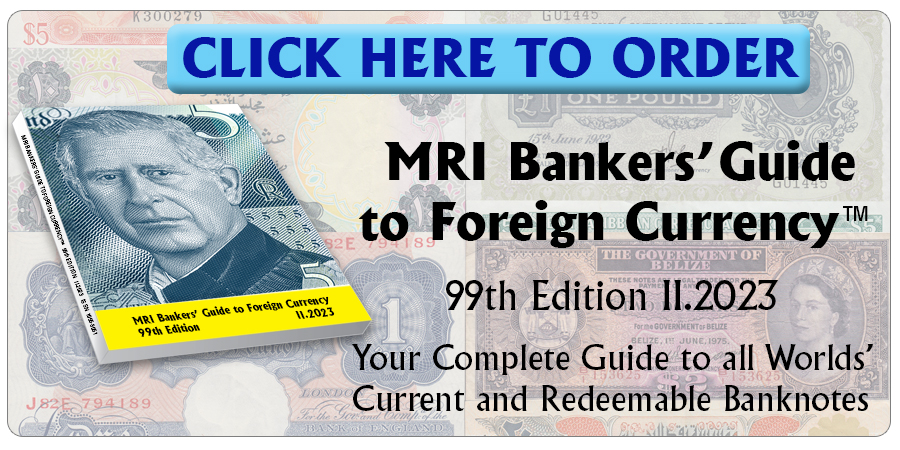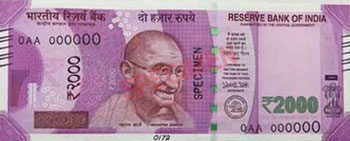 You saw it here first…
According to news reported one of the largest Indian government banks has sent emails to their employees to request them to limit the use of banknotes of 2,000 rupees (INR2,000.1), and not to feed them in ATMs.
It is also noted that they make only 1.75% of the cash in circulation, a very low percentage. In most countries with normal cash use the percentage of the largest denomination is usually in the low to medium two figures. 
Sources: nationalheraldindia.com;  economic times.indiatimes.com
Click here to order the MRI BANKERS' GUIDE TO FOREIGN CURRENCY™
*** Would you like to share your comments, corrections or news? Please contact info@mriguide.com
©2021  MRI BANKERS' GUIDE TO FOREIGN CURRENCY™. All rights reserved.
« More posts