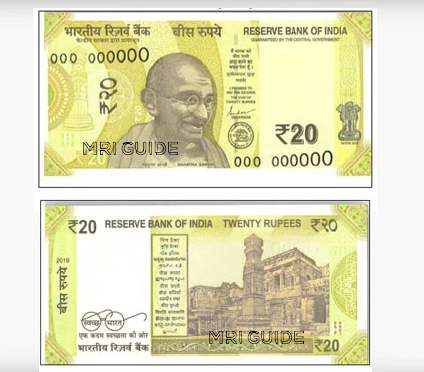 The Reserve Bank of India announced yesterday that it will issue soon a new banknote of 20 Rupees (INR20.6).
It will be yellowish green, and measure 129 x 63 mm. It will show in the front the portrait of the Mahatma Gandhi, with Ellora Caves on the Reverse.
Source: ndtv.com
Courtesy: Cleophas Schockem, Claudio Marana.
Click here to order the MRI BANKERS' GUIDE TO FOREIGN CURRENCY™
*** Do you want to share your comments, corrections or news? Please contact info@mriguide.com
©2019  MRI BANKERS' GUIDE TO FOREIGN CURRENCY™
« More posts