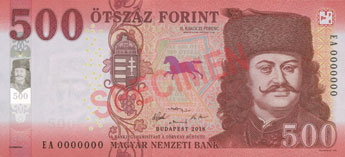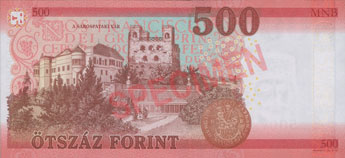 The Magyar Nemzeti Bank has announced the completion of the family of improved banknotes, with the new one of 500 forint (HUF500.5), to be issued on 1 February 2019.
The older notes (HUF500.2; HUF500.3 and HUF500.4) will cease to be legal tender on 31 October 2019, and will be redeemable until 31 October 2039.
Source: mnb.hu
Courtesy: Claudio Marana
Order your copy of the MRI Bankers' Guide to Foreign Currency™ now!
©2018  Monetary Research Institute
SaveSave
« More posts