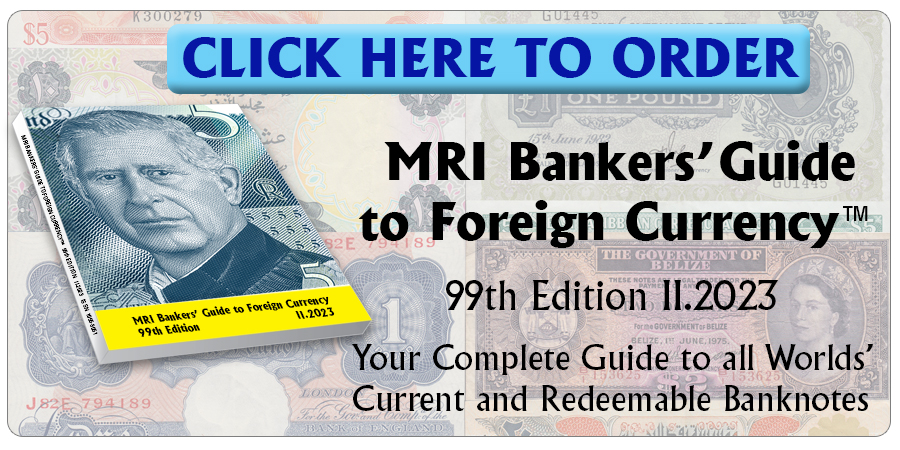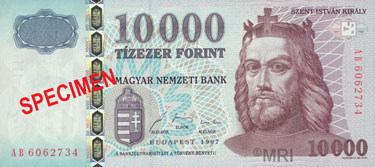 Correction to the MRI BANKERS' GUIDE TO FOREIGN CURRENCY™ 
The 10,000 forint note of the type 1997-2012 (HUF10,000.1) continues to be in circulation after 31 Dec 2017. It will be retired at a later date to be determined.
Order your copy of the MRI Bankers' Guide to Foreign Currency™ now!
Courtesy: Magyar Nemzeti Bank.
©2018 Monetary Research Institute.
SaveSave
SaveSave
SaveSave
SaveSaveSaveSave
« More posts