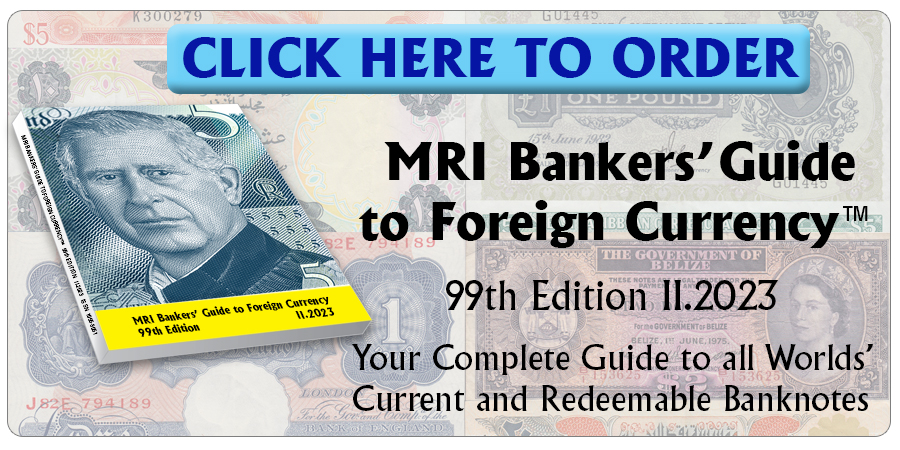 You saw it here first…
Jean Baden Dubois, President of the Banque de la République d'Haïti, has announced on 13 April that new banknotes of 2,500 gourdes (HTG2,500.1) and 5,000 gourdes (HTG5,000.1) will be issued soon, pending the publication of the Presidential Decree authorizing them.
Up to now the highest denomination of banknotes in circulation is the 1,000 gourdes, since 2004. The value of the new banknotes is approximately USD30.00 and 60.00 respectively.
Source: www.haitistandard.com
Courtesy: Cleophas Schockem
Click here to order the MRI BANKERS' GUIDE TO FOREIGN CURRENCY™
*** Would you like to share your comments, corrections or news? Please contact info@mriguide.com
©2021  MRI BANKERS' GUIDE TO FOREIGN CURRENCY™. All rights reserved.
« More posts