On March 1st. Guinea commemorates the 59th anniversary of the creation of its national currency with the issue of new banknotes of 2,000 (GNF2000.1) and 10,000 francs (GNF10,000.4).
Loucény Nabé, governor of the Banque Centrale de la République de Guinée, announced that the new banknotes will be issued on March 1st. The 20,000 francs note (GNF20,000.2) was already issued on January 21st.
All these new banknotes are of the Series 2018, are of sizes smaller that the previous ones, and have advanced security devices.
These are some details of the new banknotes: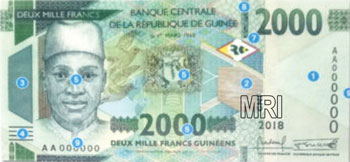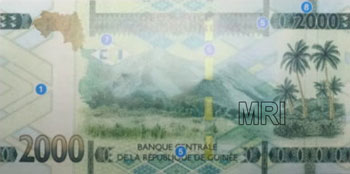 2,000 francs (GNF2,000.1): It is of a completely new design, showing a Guinean man, with the mount Nimba in the back.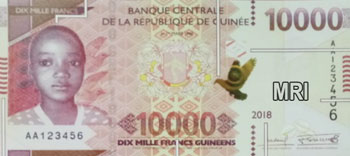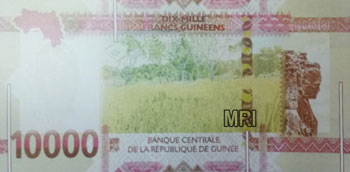 10,000 francs (GNF10,000.4): The design is completely modified, with a pigeon printed on the front using optical variable ink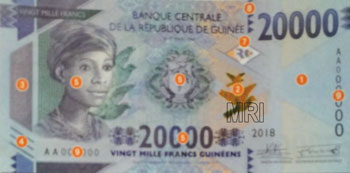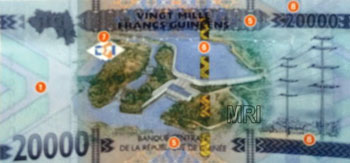 20,000 francs (GNF20,000.2): The design is unchanged, a dynamic color shifting wide security thread was added to the back.
With the issue of these notes the new family of smaller sized notes is completed.
Source: investigatorguinee.com
Click here to order the MRI BANKERS' GUIDE TO FOREIGN CURRENCY™
©2019   MRI BANKERS' GUIDE TO FOREIGN CURRENCY™
« More posts