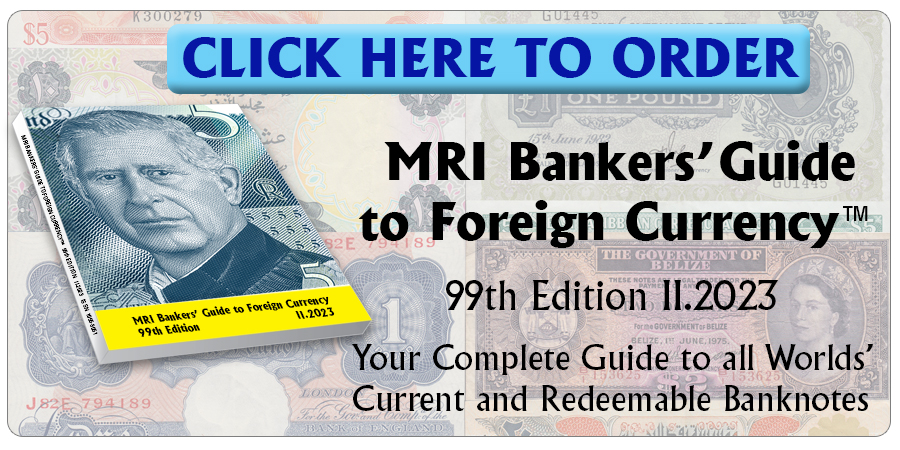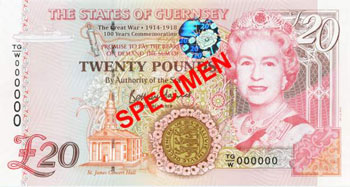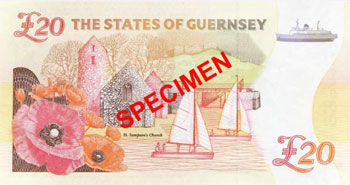 The States of Guernsey Treasury has issued yesterday a new banknote of 20 pounds (GSP20.6) to commemorate the Centenary of the end of the Great World War of 1914-18.
The quantity to be issued is 500,000 notes, which carry the serial letters TG/W, for The Great War.
While the design and colors are somewhat similar to the previous notes, this one has a commemorative legend in the front, and several poppies, which since 1921 are use to remember the soldiers fallen in that war.
Source: gov.gg
Courtesy: Claudio Marana.
Click here to order the MRI BANKERS' GUIDE TO FOREIGN CURRENCY™
©2018  MRI BANKERS' GUIDE TO FOREIGN CURRENCY™
« More posts