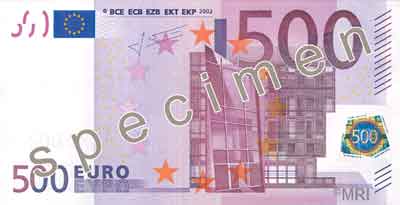 After 26 January 2019 most central banks from the Euro System will stop issuing 500 euro (EUR500.1) banknotes.
Deutsche Bundesbank and Österreichische Nationalbank will continue issuing them until 26 April 2019.
After these dates 500 euro notes deposited to banks will not be reissued. The notes will continue to be legal tender without time limit.
Source: dw.com
Click here to order the MRI BANKERS' GUIDE TO FOREIGN CURRENCY™
©2018  MRI BANKERS' GUIDE TO FOREIGN CURRENCY™
« More posts