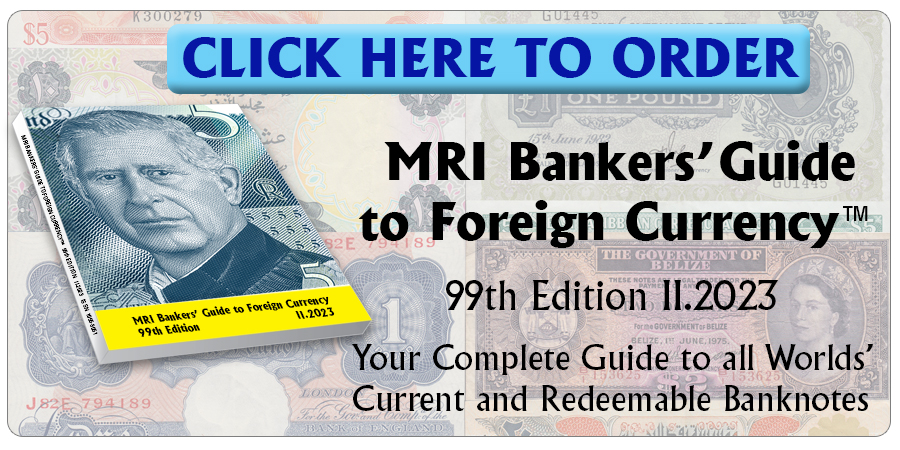 The 2017 Annual Report of the European Central Bank states that the 100 euros (EUR100.2) and 200 euros (EUR200.2) of the new series will be released some time in the first half of 2019.
The production of these notes will be handled by three fiscal printers, two of them being the Imprimerie de la Banque de France and the Bundesdruckerei. Pilot notes have been produced in France.
The discontinuation of the 500 euros notes (EUR500.1) has created a great demand for the denominations of 100 and 200 euros.
Source: Numismag.com
Order your copy of the MRI Bankers' Guide to Foreign Currency™ now!
©2018  Monetary Research Institute.
« More posts