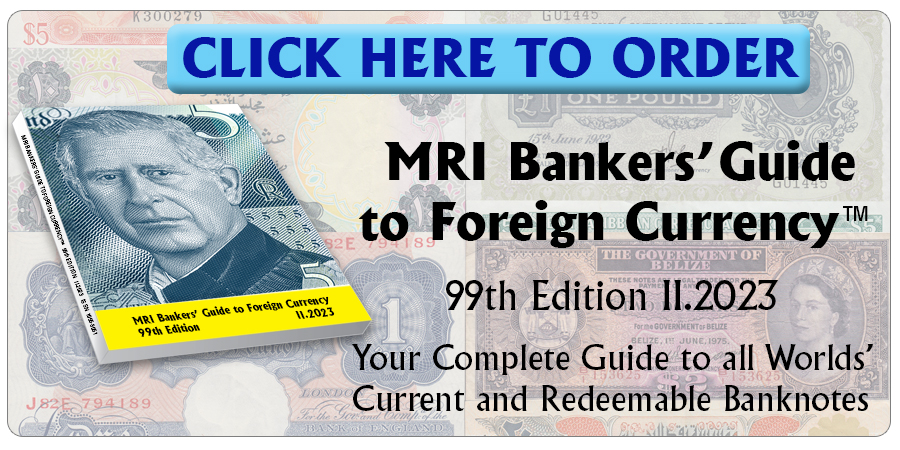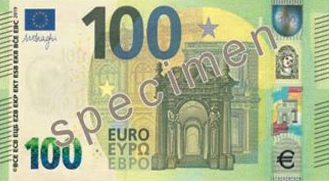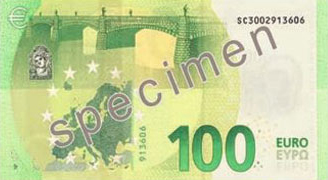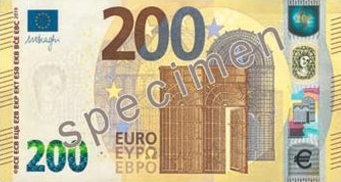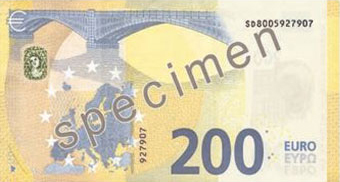 New banknotes of 100 (EUR100.2) and 200 euros (EUR200.2) banknotes will be issued tomorrow. 
'The banknotes make use of high technology. The new security features ensure that we continue to stay several steps ahead of counterfeiters,' says Päivi Heikkinen, Head of the Bank of Finland's Payment Systems department.
As a brand new security feature, these banknotes contain a satellite hologram showing small € symbols moving around the number. They also feature the emerald green number familiar from all the other banknotes of the upgraded Europa series. The emerald number of these two denominations has been enhanced, and show € symbols inside the numerals. The banknotes are also narrower. They will fit better in people's wallets and be subject to less wear and tear.
The new euro banknotes are more durable than the notes of the first series. This means that the banknotes will need to be replaced less frequently, thereby reducing costs and the impact on the environment.
Source: www.suomenpankki.fi
Click here to order the MRI BANKERS' GUIDE TO FOREIGN CURRENCY™
*** Do you want to share your comments, corrections or news? Please contact info@mriguide.com
©2019  MRI BANKERS' GUIDE TO FOREIGN CURRENCY™
« More posts