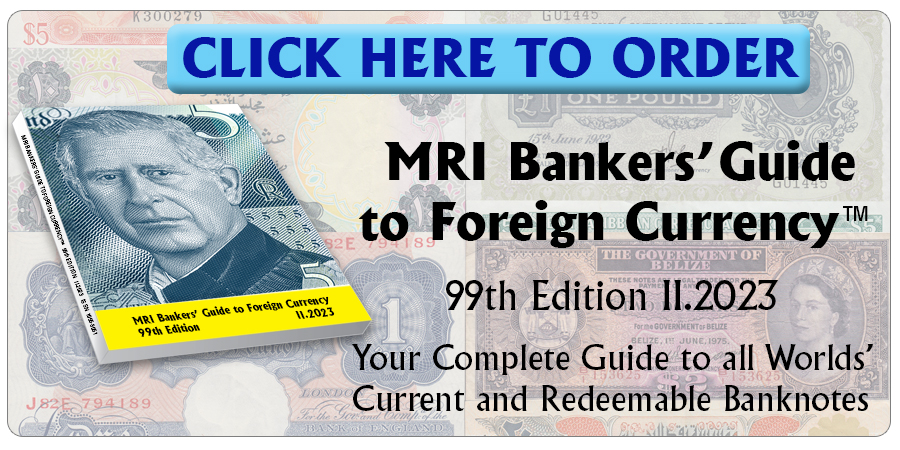 Bank of England announced today that it will reveal by the end of the year images of the updated banknotes with the portrait of King Charles III. The notes are expected to enter circulation by mid 2024.
The new banknotes of 5 pounds (GBP-BoE5.6), 10 pounds (GBP-BoE10.6), 20 pounds (GBP-BoE20.6) and 50 pounds (GBP-BoE50.5) will be maintain the current designs, except for the change of the portrait of the monarch. 
As per guidance form the Royal Household to minimize the environmental and financial impact of the change of monarch existing stocks of notes with the portrait of Elizabeth II will be used until exhausted, and notes with her portrait will continue in circulation until they become unfit.
Source: Bank of England
Courtesy: Cleophas Schockem.
Order the MRI BANKERS' GUIDE TO FOREIGN CURRENCY™
©2022  MRI BANKERS' GUIDE TO FOREIGN CURRENCY™. All rights reserve


« More posts