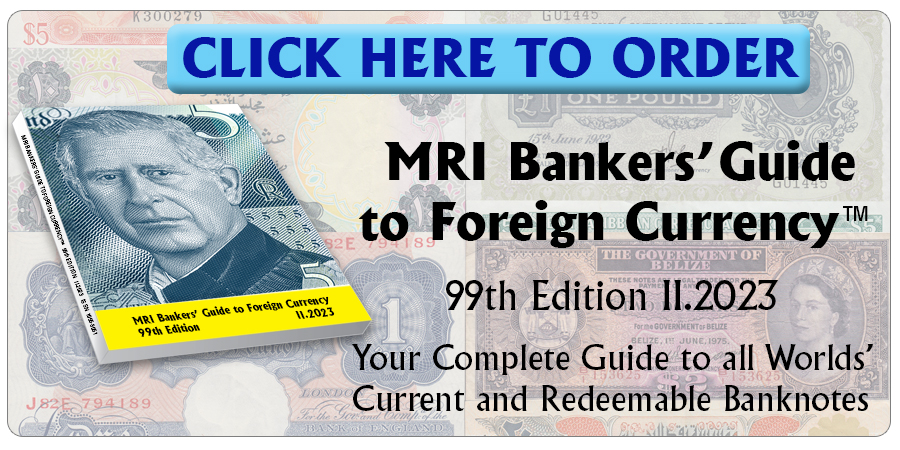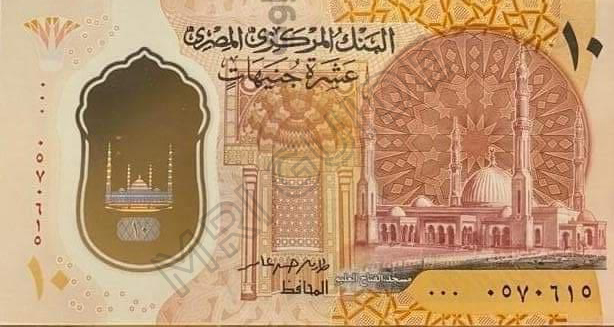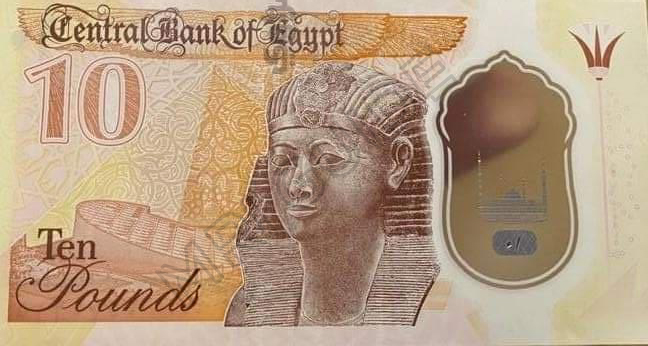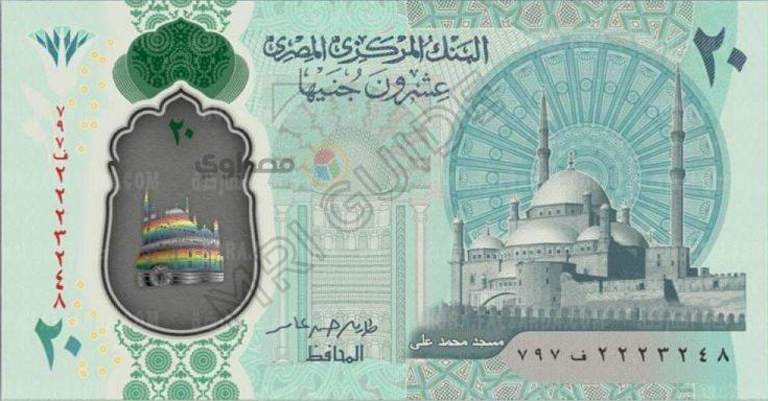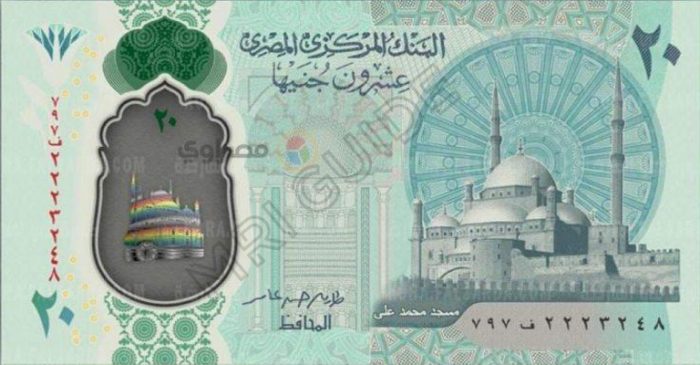 Cour
tesy:
According to unconfirmed reports the new polymer banknotes of 10 pounds (EGP10.6) and 20 pounds (EGP20.4) have been printed and are stored at the vaults of the Central Bank of Egypt.
However it is not clear if these will be released to circulation, because commercial banks are unhappy about having to adapt their ATMs and cash processing equipment to handle them, an expense they think is not justified given their low value, which now is about 50 U.S. cents and 1 dollar respectively.
Courtesy: Amr Dessouki; Gabriel's Numismatic Market, LLC.
Click here to order the MRI BANKERS' GUIDE TO FOREIGN CURRENCY™
*** Would you like to share your comments, corrections or news? Please contact info@mriguide.com
©2022  MRI BANKERS' GUIDE TO FOREIGN CURRENCY™. All rights reserved.

« More posts