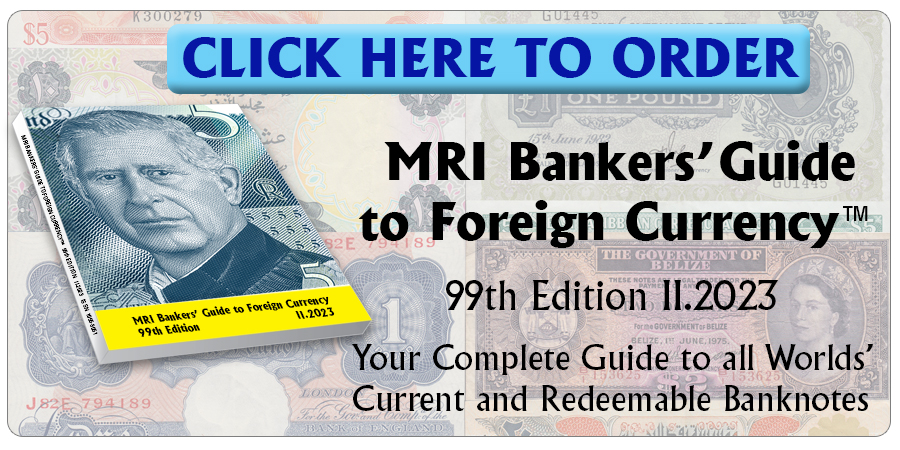 The Central Bank of Egypt will soon begin to print the polymer notes of 10 pounds (EGP10.6) announced in December 2018.
The bank plans to move to the new administrative capital which is being built at breakneck pace on a flat stretch of desert between the Nile River and the Suez Canal, that will one day replace ancient Cairo.
In its new home the CBE will have a most modern printing plant which will produce polymer banknotes.
Source: egyptindependent.com
Courtesy: Gabriel's Numismatic Market, LLC
Click here to order the MRI BANKERS' GUIDE TO FOREIGN CURRENCY™
*** Would you like to share your comments, corrections or news? Please contact info@mriguide.com
©2020  MRI BANKERS' GUIDE TO FOREIGN CURRENCY™. All rights reserved.
« More posts