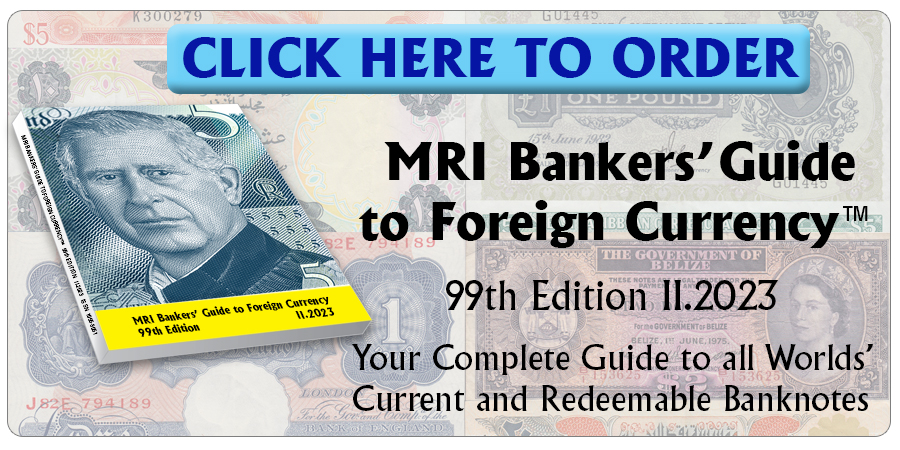 The "eco", the common currency of the Economic Community of West African States, may be established next year. Preparations are advanced for its design and logo.
Under the current arrangements all monetary authorities of Western Africa are to be unified by an economic convergent plan.
Since the establishment of the Presidential Task Force formed by the heads of state of Ghana, Ivory Coast, Nigeria, and its chair, Niger, significant improvements have been done.
Source: guardian.ng
Click here to order the MRI BANKERS' GUIDE TO FOREIGN CURRENCY™
Courtesy: www.allafrica.com.
« More posts