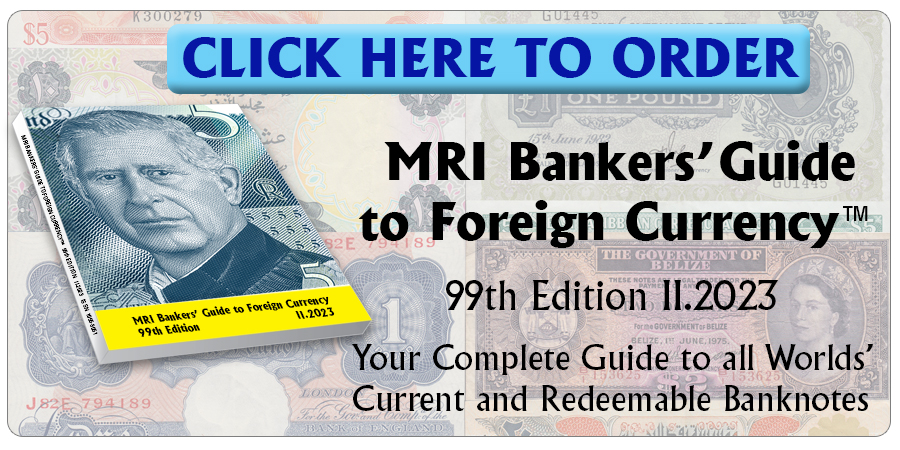 ECOWAS, the Economic Community of West African States, agreed in the summit that took place last Saturday in Abuja, Nigeria, to name their common currency "eco". It is to be implemented in future.
Six member countries, including Nigeria, Liberia, and Ghana, could be swapping their currencies for the new one – the "eco".
Eight ECOWAS countries (Benin, Burkina Faso, Guinea-Bissau, Ivory Coast, Mali, Niger, Senegal, and Togo) currently jointly use the CFA franc.
The target date is 2020, but many doubt this can be achieved so soon.
While the advantages of a single currency are obvious, to reach that point the different economies must be integrated, which seems to be a difficult job.
Source: www.cnn.com
Courtesy: Gabriel's Numismatic Market, LLC
Click here to order the MRI BANKERS' GUIDE TO FOREIGN CURRENCY™
*** Do you want to share your comments, corrections or news? Please contact info@mriguide.com
©2019  MRI BANKERS' GUIDE TO FOREIGN CURRENCY™
« More posts