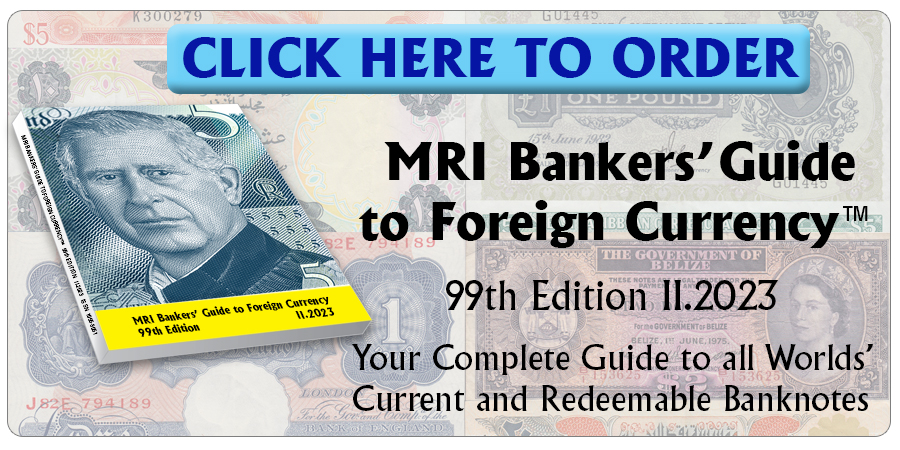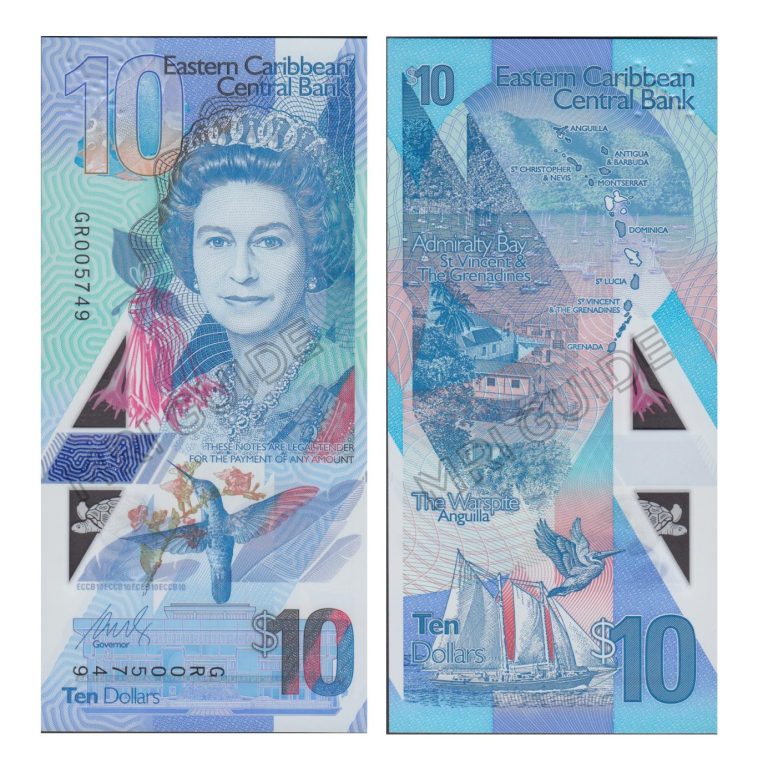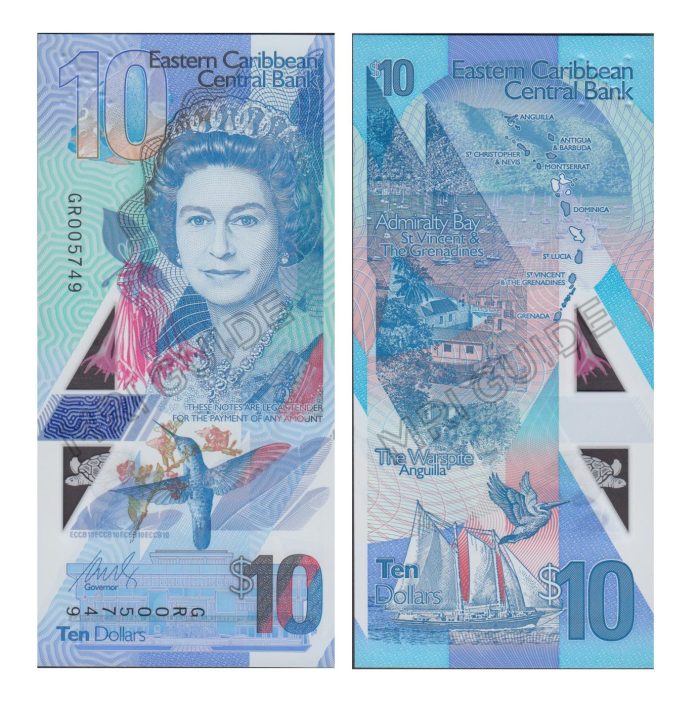 On their meeting of 21 July 2023 the members of the Eastern Caribbean Central Union voted to remove the Queen's image from their banknotes, and replace it with the emblem  of the Union.
The process will not be instantaneous, as the Governor of Central Bank declared last year that they have an inventory sufficient for the next four years. There will be public consultation until the end of this year.
The final decision is expected about the motifs in the new notes by February 2024.
Source: stvincenttimes.com
Courtesy: Gabriel's Numismatic Market, LLC.
Order the MRI BANKERS' GUIDE TO FOREIGN CURRENCY™
©2022  MRI BANKERS' GUIDE TO FOREIGN CURRENCY™. All rights reserve


« More posts