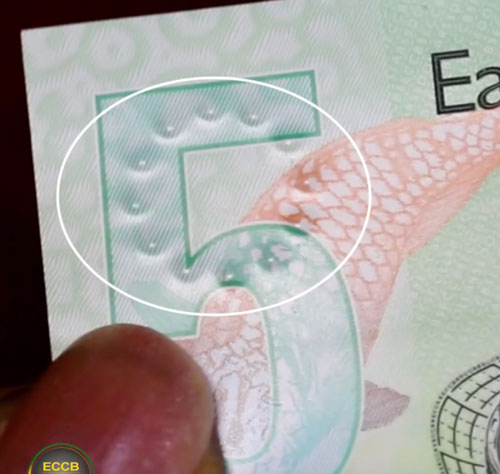 Mr Robert Humphrey, Acting Director of the Currency Management Department of the Eastern Caribbean Central Bank, provided in an interview useful details about the upcoming polymer banknotes to be issued soon.
The new banknotes will be released to circulation as needed, as the existing stocks of paper notes are being depleted. It is planned that the 50 dollar banknotes (XCD50.6) will be issued in May or June of this year, those of 10 (XCD10.6), 20 (XCD20.6) and 100 dollars (XCD100.6) in August or September, and those of 5 dollars (XCD5.6) in August of 2020.
The new notes will have blind friendly marks, with figures made of high relief dots. There will be a circle for the 5's; an X for the 10's; a rectangle for the 20's; a triangle for the 50's and a square for the 100's.
He also indicated that an educational campaign is taking place to familiarize the public with the new notes, and their care, to extend their life.
source: YouTube
Courtesy: Gabriel's Numismatics Market.
Click here to order the MRI BANKERS' GUIDE TO FOREIGN CURRENCY™
*** Do you want to share you comments, corrections or news? Please contact info@mriguide.com
©2019  MRI BANKERS' GUIDE TO FOREIGN CURRENCY™
« More posts