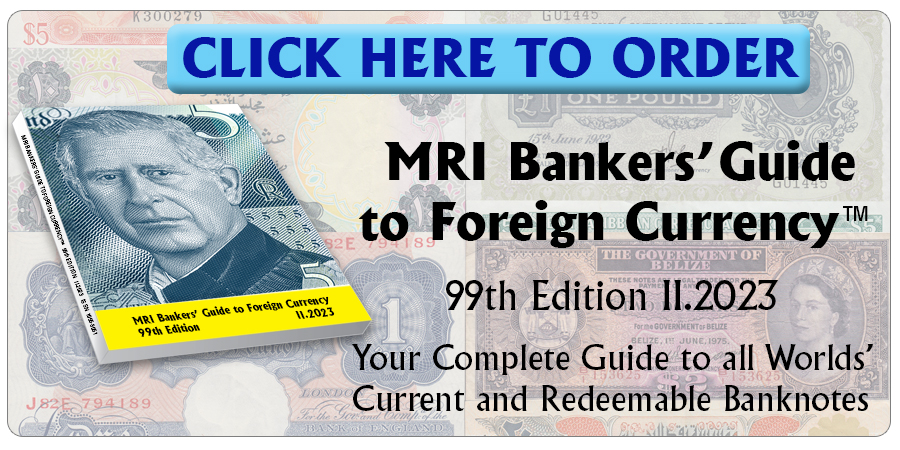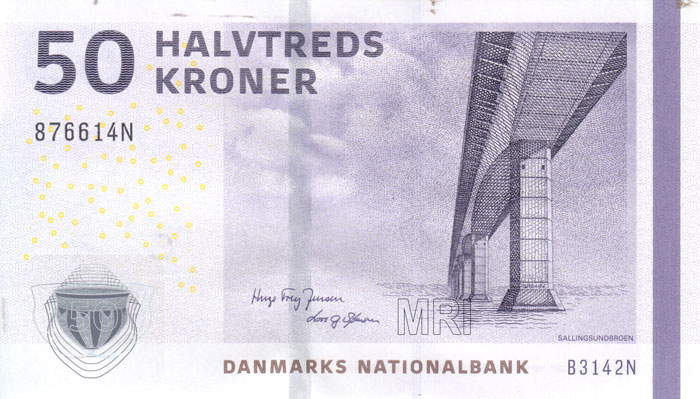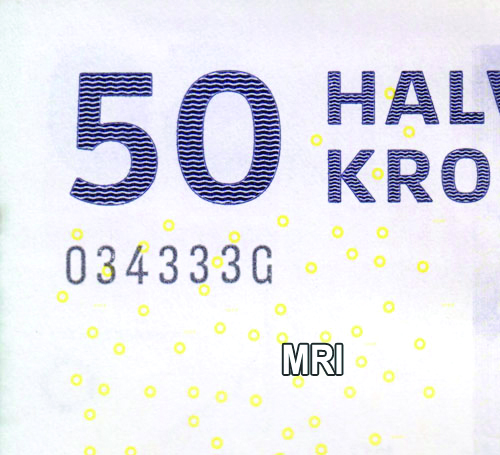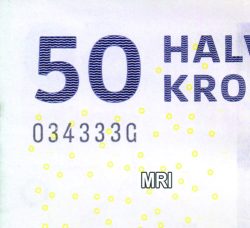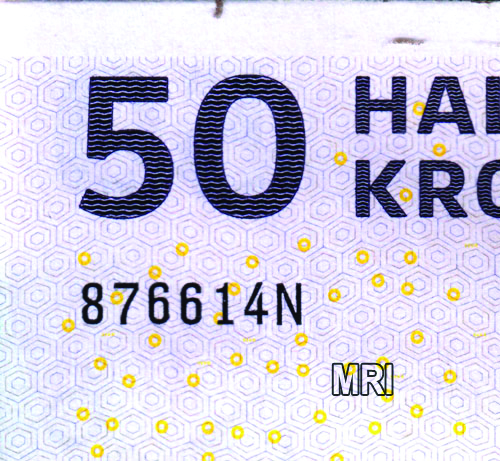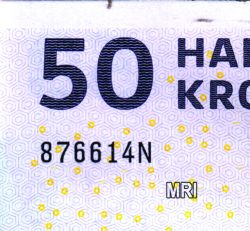 DKK 50.6A                                                               DKK50.6B
There are two varieties of the current type of 50 kroner banknote.
In the first series of the 2009 note (DKK50.6A) the background in the "white" sections at right of the front, and left of the back, is white.
The later series of 2009 and later years (DKK50.6B) have a hexagonal background pattern added to these sections.
The date of issue is found in the center of the code at the front's bottom right, i.e. A0091G.
Source: Danmarks Nationalbank.
Click here to order the MRI BANKERS' GUIDE TO FOREIGN CURRENCY™
*** Do you want to share your comments, corrections or news? Please contact info@mriguide.com
©2019  MRI BANKERS' GUIDE TO FOREIGN CURRENCY™
« More posts