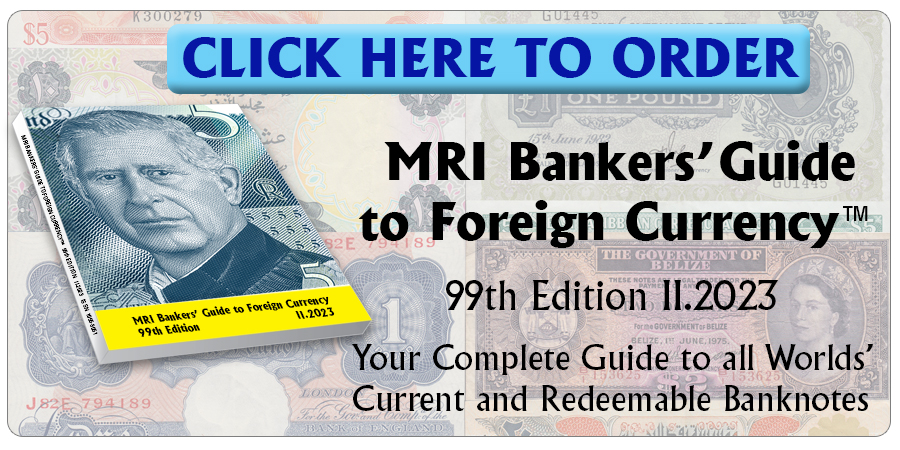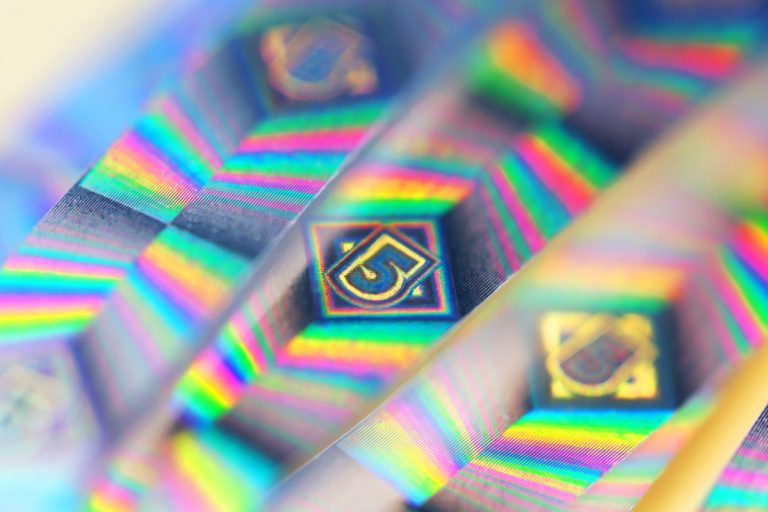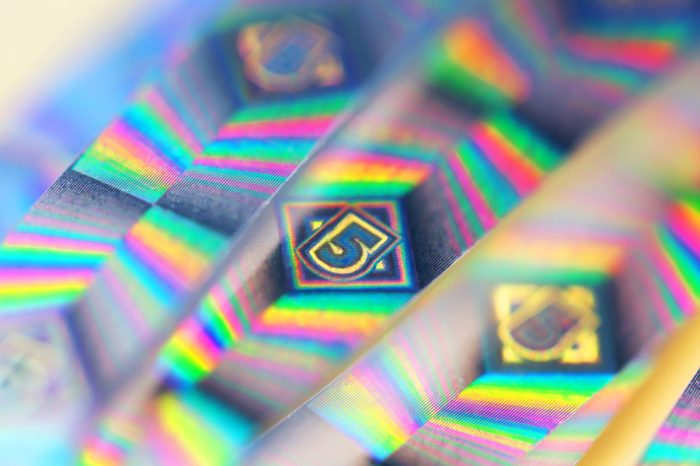 DeLaRue has presented its latest customizable holographic security thread, PureImage™. With an increased demand from the market for higher brightness and new distinguished effects in holographics, PureImage™ thread exceeds expectations with five core bold base effects and bespoke customisation, in addition to passing all industry tests for durability and adversarial analysis.
Secure, robust and recognisable, PureImage™ is compatible with pre-print coating and post print varnish and can deliver a Level Two functionality via added machine readability properties and optional UV fluorescence. Available in a variety of widths (up to 6mm), PureImage™ thread is suitable for use on all banknote designs and denominations within a banknote family.
It is an extremely bright holographic thread, with clear imagery and bold movements for easy authentication and immediate user verification.
Source: delarue.com  
Click here to order the MRI BANKERS' GUIDE TO FOREIGN CURRENCY™
*** Do you want to share your comments, corrections or news? Please contact info@mriguide.com
©2019  MRI BANKERS' GUIDE TO FOREIGN CURRENCY™
« More posts