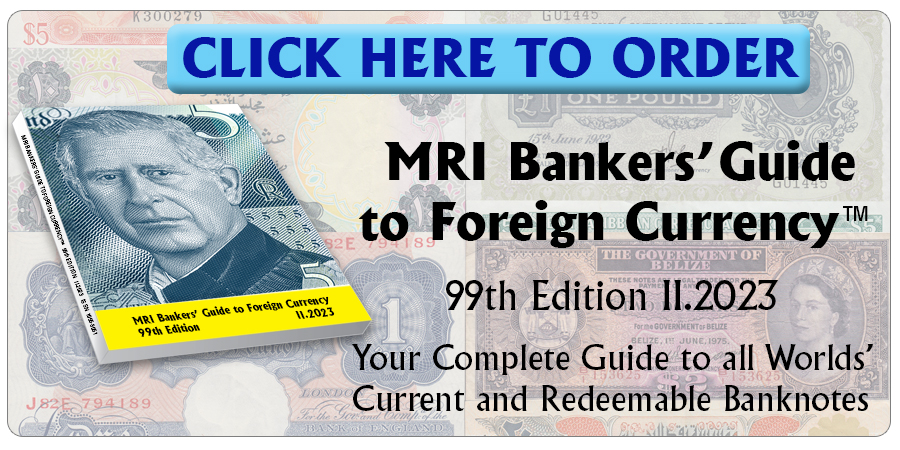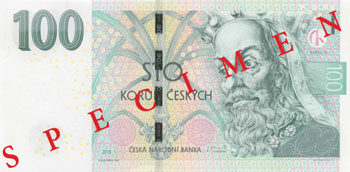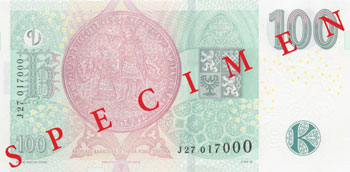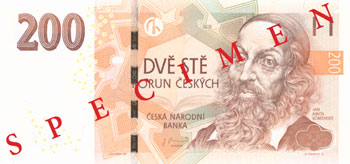 The Czech National Bank has issued yesterday September 5 two improved new banknotes of 100 (CZK100.1D) and 200 korun (CZK200.1D).
While designs remain unchanged from the ones used in 1995-98, the new banknotes dated 2018 have several improvements. Both banknotes have now a wide segmented security thread, enhanced protection against counterfeiting, and features that allow easier processing using technical equipment.
Source: cnb.cz
Courtesy: Claudio Marana.
Subscribe now to the MRI BANKERS' GUIDE TO FOREIGN CURRENCY™
©2018  Monetary Research Institute.
« More posts