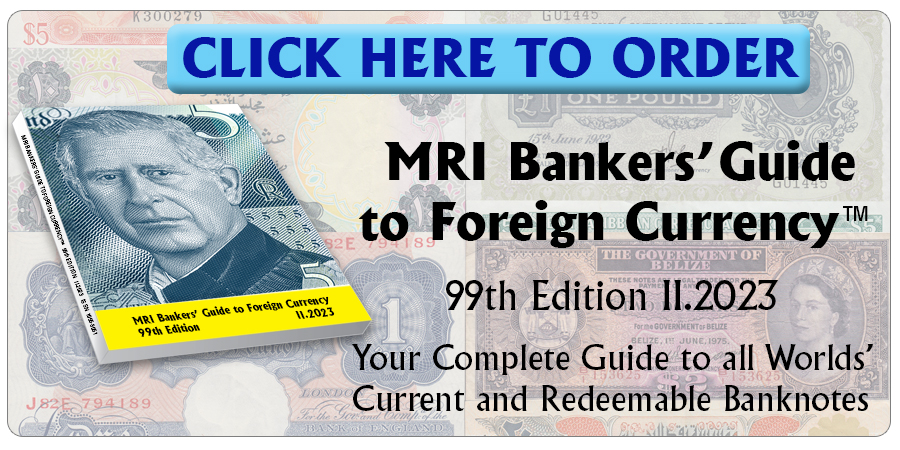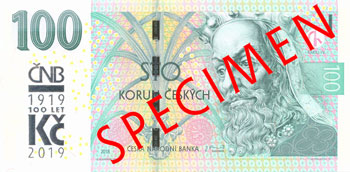 The new banknote of 100 korun note (CZK100.3) commemorative of the 100 Years of the Czechoslovakian korun, has been issued today. These are only available at the Česká národní banka, where there were lines since early morning.  There will be 100,000 notes issued, which are dispensed one per person. 
Image source: imagehosting.cz
Courtesy: Gabriel Numismatic Market, LLC.
Click here to order the MRI BANKERS' GUIDE TO FOREIGN CURRENCY™
©2018  MRI BANKERS' GUIDE TO FOREIGN CURRENCY™
« More posts