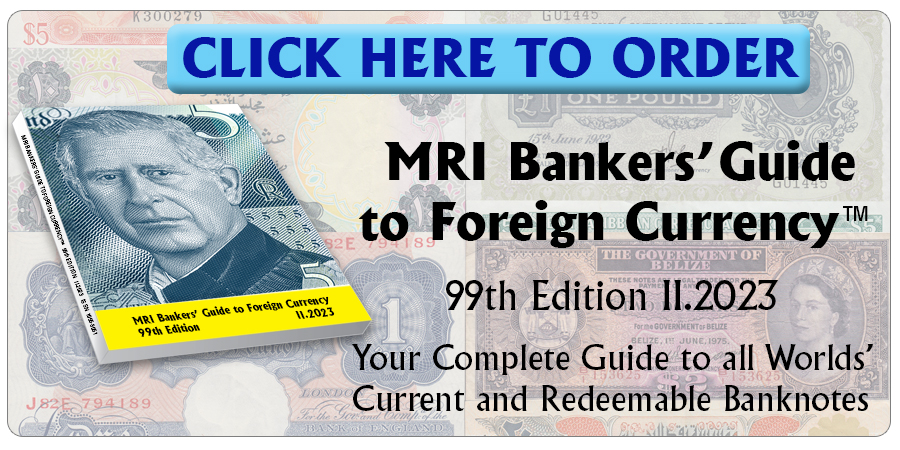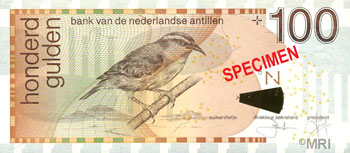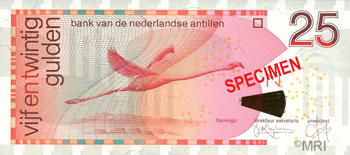 The Centrale Bank van Curaçao en St. Maarten gave details about some forged banknotes of 100 gulden (ANG100.4) and 25 gulden (ANG25.4) recently found in circulation.
Most of the 100 gulden notes have the same seial number 8257613310, they well worn, with parts of the text faint or missing. The original notes are brown, but the forgeries have pink and greenish tints.
The gold seal also shows imperfections, and may peel off, or even be missing. The "perfect register" letter N A may not be perfectly aligned when holding the note up to the light.
Some of the forgeries were printed on bleached out notes of a lower denomination, thus they do have the security thread, pearl-like dots (planchettes) on the back, and watermark.
Source: Curacaochronicle.com
Courtesy: Counting on Currency – Cash per Diem
Subscribe now to the MRI BANKERS' GUIDE TO FOREIGN CURRENCY™
©2018  Monetary Research Institute
« More posts