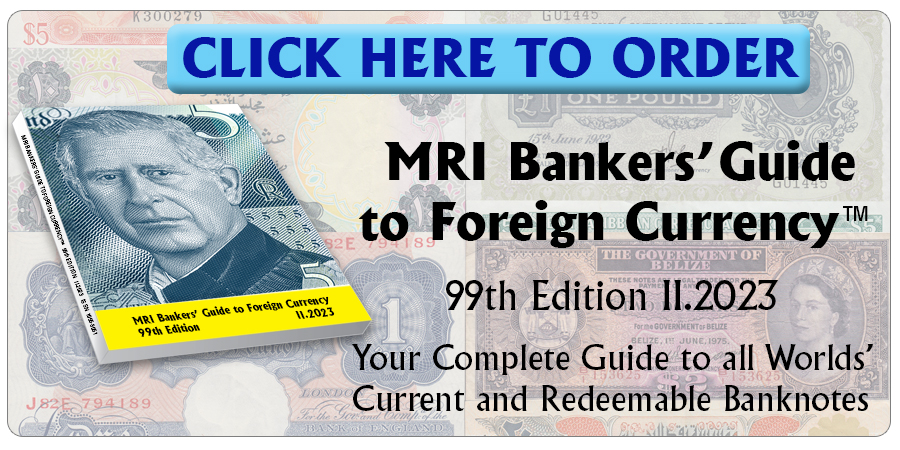 The release of the planned new Dutch Antillean dollar notes by the Central Bank of Curaçao and St Martin is now expected for mid-2024.
Originally it was planned for the beginning of 2024, but as Royal Joh. Enschedé, the fiscal printer that used to produce the banknotes of Curaçao, decided to close its banknote department in 2016 due to market over capacity, it was hard to find new printers to take over the printing of notes with the exact characteristics required by the issuer.
Sources: The Daily Herald, Antilliaans Dagblad.
Courtesy: Cleophas Schockem 
Click here to order the MRI BANKERS' GUIDE TO FOREIGN CURRENCY™
*** Would you like to share news about issue or recall of banknotes, your comments, corrections or other news? Please contact us at info@mriguide.com
©2023  MRI BANKERS' GUIDE TO FOREIGN CURRENCY™. All rights reserved. 


« More posts