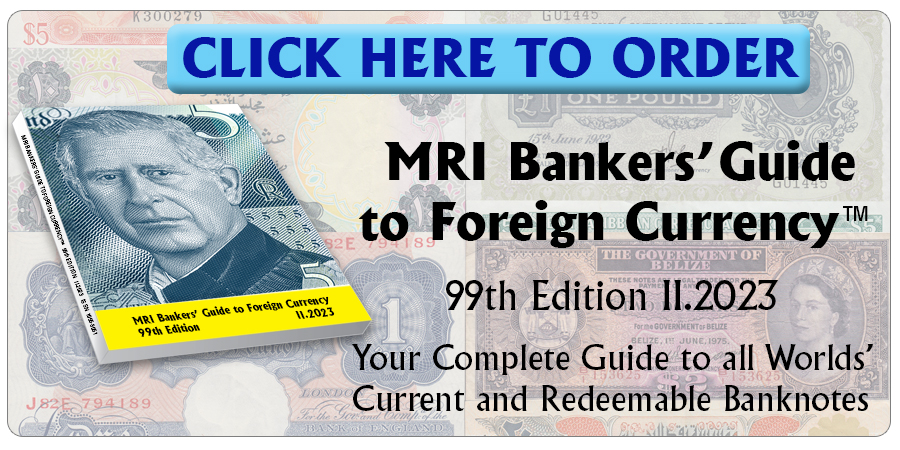 The Central Bank van Curaçao en St. Maarten is preparing banknotes denominated in Caribbean guilders, which will incorporate new advanced security devices.
The parity of the new monetary unit will remain unchanged from the current Netherlands Antilles guilder, at 1.79 Caribbean guilder per U.S. dollar.
St. Maarten, which originally wanted out of the monetary union, has agreed to continue, at least for two years.
The denominations to be issued are 10 (CMG10.1), 20 (CMG20.1), 50 (CMG50.1) and 100 Caribbean gulden (CMG100.1).
The last banknotes were printed in 2012. In 2010 the former Netherlands Antilles were succeeded by the autonomous countries on Curaçao and St. Maarten within the Kingdom of the Netherlands, with Bonaire, Saba and St. Eustatius becoming provinces of the Netherlands.
Click here to order the MRI BANKERS' GUIDE TO FOREIGN CURRENCY™
©2018  MRI BANKERS' GUIDE TO FOREIGN CURRENCY. 
« More posts