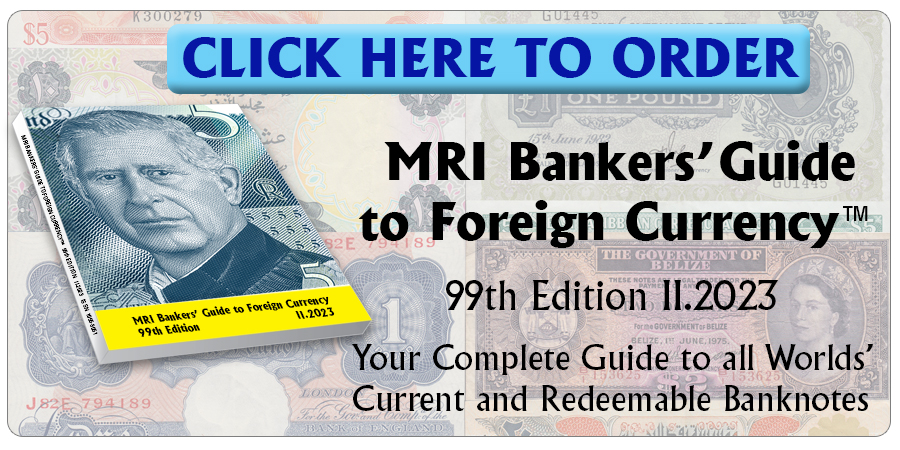 On 20 July the Cuban government has opened a network of "MLC" stores. MLC stands for "Moneda libre convertible" (Freely convertible currency). These stores sell mostly home appliances. auto parts and electric motorcycles. Customers must have a special magnetic card, fed with funds in hard currency transferred from abroad  by friends or relatives. 
Traditional stores have a limited range of local products and accept Cuban pesos banknotes or CUP. Many items are subject to rationing.
Some special stores accept "chavitos", the nickname for pesos convertibles or CUC. These sell  imported items and some local ones of limited supply, like fine cigars.
There is a lively informal market for the conversion of CUC to U.S. dollar bills and back.
These arrangements have created a de facto three currencies system.
Click here to order the MRI BANKERS' GUIDE TO FOREIGN CURRENCY™
*** Would you like to share your comments, corrections or news? Please contact info@mriguide.com
©2020  MRI BANKERS' GUIDE TO FOREIGN CURRENCY™. All rights reserved.
« More posts