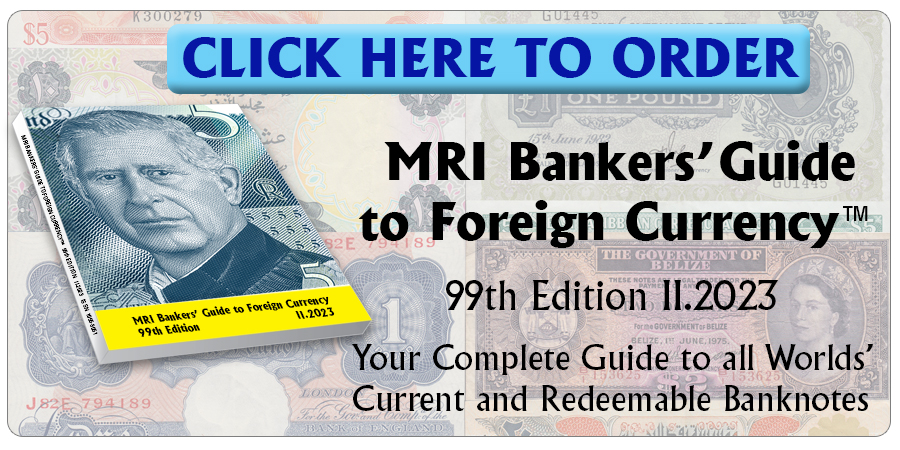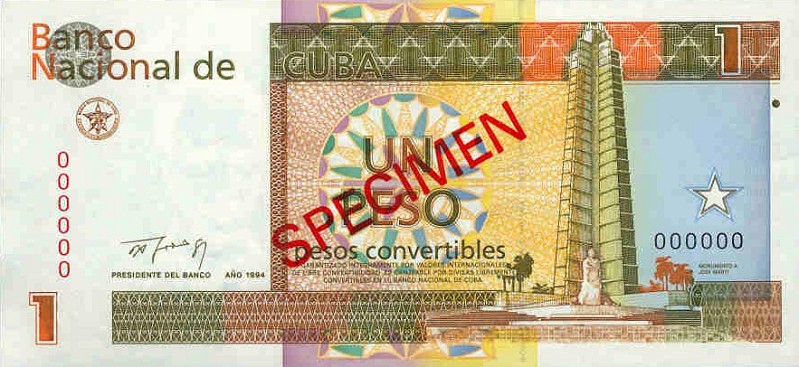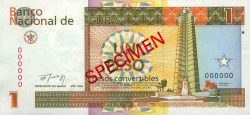 Recent measures taken by the Banco Central de Cuba and other entities are diminishing the role of the CUC, the "peso convertible" in Cuba.
CUC's are no longer accepted at the Varadero airport, second largest in Cuba, after the José Martí in Havana, Only actual U.S, dollars or other major convertible currencies can be used. Locals can also use regular Cuban pesos (CUP).
Many stores that still accept CUC's will only give change in regular Cuban pesos, and not in CUC's or U.S. dollars.
A new rule makes clear that it is illegal not only to take CUC's out of the country, but also to bring them back. In early November Cuban Customs issued a notice to the effect that any CUC's brought in by travelers will be confiscated.
Currently U.S. dollars trade at 1.09/1.13 in the informal market in Havana.
   (These news were obtained from several local sources in Cuba.
Click here to order the MRI BANKERS' GUIDE TO FOREIGN CURRENCY™
*** Do you want to share your comments, corrections or news? Please contact info@mriguide.com
©2019  MRI BANKERS' GUIDE TO FOREIGN CURRENCY™. All rights reserved.
« More posts