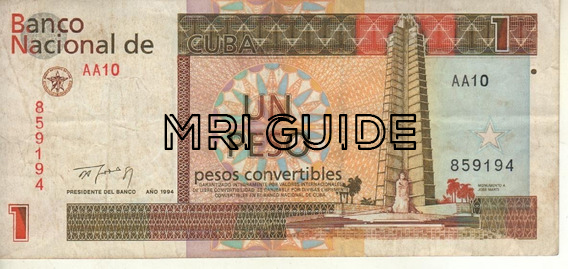 Miguel Díaz Canel, Cuba's president, and Raul Castro, heard of the Cuban Communist Party, announced late yesterday that the Cuban peso will be devalued, and that banknotes expressed in pesos convertible (CUC)  will be withdrawn at the end of the year.
The official rate of exchange has been fixed at 24 Cuban pesos to the U.S. dollar, instead of the 1 peso = 1 dollar. 
The public will be able to redeem their peso convertible banknotes at the rate of 24 pesos cubanos (CUP) at stores and banks until the end of June 2021.
Sources: multiple.
Courtesy Dr. Wolfgang Schuster.
Click here to order the MRI BANKERS' GUIDE TO FOREIGN CURRENCY™
*** Would you like to share your comments, corrections or news? Please contact info@mriguide.com
©2020  MRI BANKERS' GUIDE TO FOREIGN CURRENCY™. All rights reserved.
« More posts