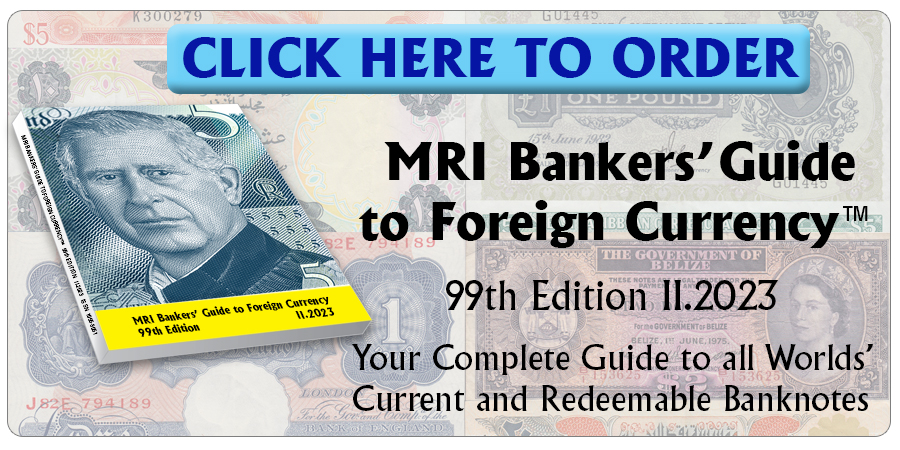 You saw it here first…
According to a posting published by C-News on Facebook this is the image of a new banknote of 50,000 francs seen at the Central Bank, to be issued in the near future.
Because of the slightly askew position of the Central Bank logo we think this may be a collage made by someone not linked to the issuing authority.
Currently the largest denomination in use is the 20,000 francs note (CDF20,000.1). The equivalent of CDF50,000 is approximately USD25.00 at the official rate of exchange.
Source: C-news
Click here to order the MRI BANKERS' GUIDE TO FOREIGN CURRENCY™
*** Would you like to share your comments, corrections or news? Please contact info@mriguide.com
©2021  MRI BANKERS' GUIDE TO FOREIGN CURRENCY™. All rights reserved.
« More posts