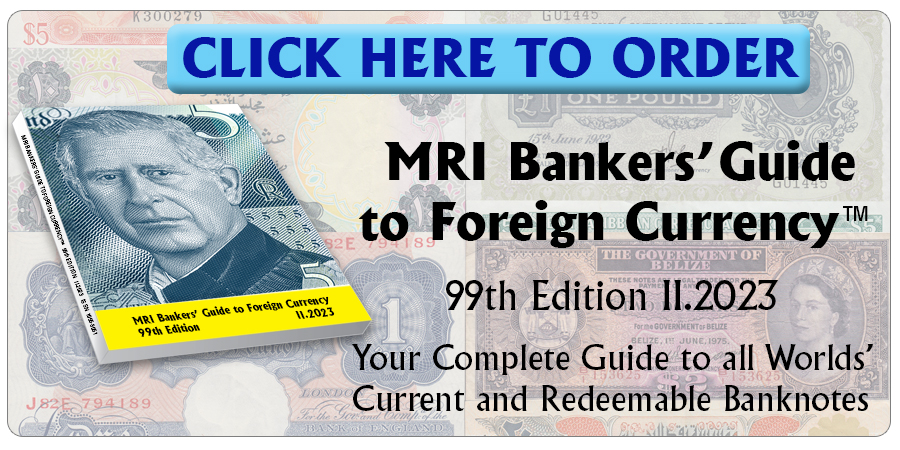 You saw it here first
The Banque Centrale des Comores has informed on 28 August that it will issue banknotes of 500 francs (KMF500.2B) and 1,000 francs (KMF1,000.2B) printed on "Everfit", a more robust substrate developed by Banque de France, which has thin layers of protective material on both sides of the banknote. This ensures longer life and cleaner notes.
In the same communiqué it mentions an improved banknote of 2,000 francs (KMF2,000.1B) which will be issued on varnished paper, also with the purpose of increasing the banknote's durability and cleanliness. This note will be released in the medium future. 
The design of the banknotes remains unchanged.
Source: banque-comores.km
Click here to order the MRI BANKERS' GUIDE TO FOREIGN CURRENCY™
*** Would you like to share your comments, corrections or news? Please contact info@mriguide.com
©2020  MRI BANKERS' GUIDE TO FOREIGN CURRENCY™. All rights reserved.
« More posts