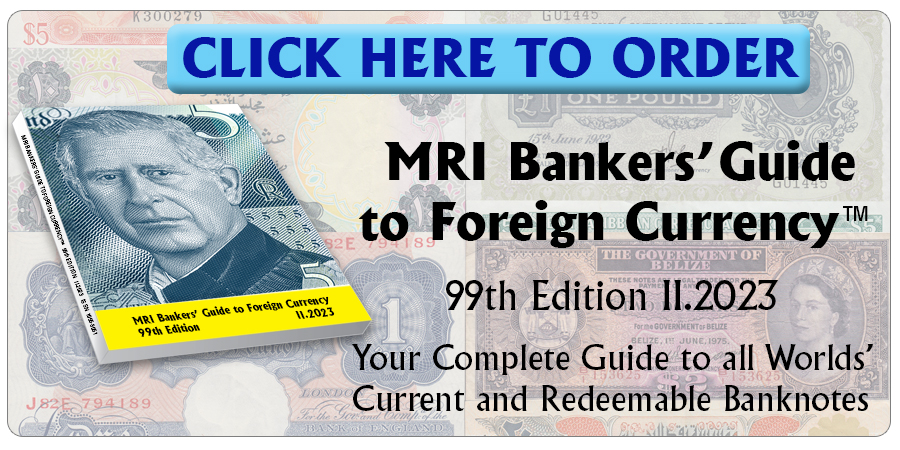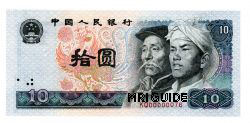 Notes of the 4th Series of the RMB issued by the People's Bank of China dated between 1980 and 1996 may be exchanged at most Chinese banks, up to the end of this month.
Afterwards these may be exchanged at the banking financial institutions selected by the branches of the People's Bank of China.
It is not clear if the same applies to the 2nd Series dated between 1953 and 1956, and 3rd Series dated 1960-65.
Source: gov.cn
Courtesy: Samson Lai and Gabriel Numismatic Market, LLC.
Click here to order the MRI BANKERS' GUIDE TO FOREIGN CURRENCY™
*** Do you want to share your comments, corrections or news? Please contact info@mriguide.com
©2019  MRI BANKERS' GUIDE TO FOREIGN CURRENCY™
« More posts