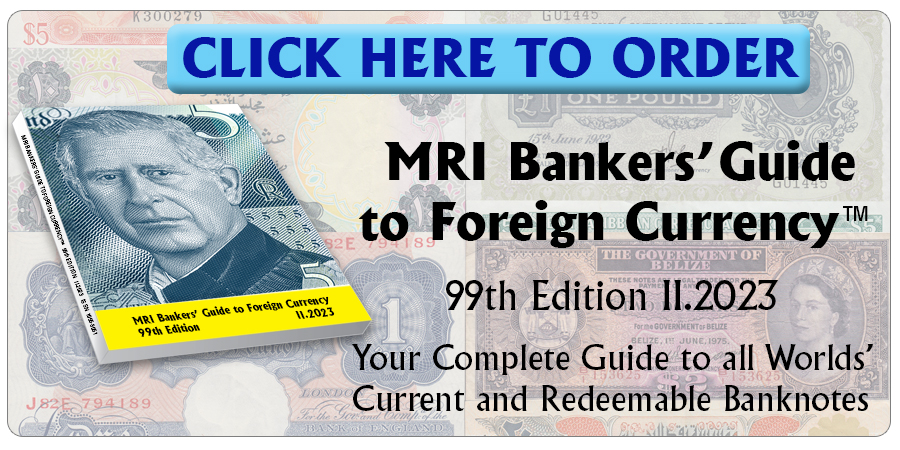 Yesterday the Wall Street Journal published an article describing the problems that "going cashless" creates for visitors who wish to pay for purchases or services with cash or credit cards.
Most Chinese people pay by using their smartphones or other payment platforms, and many stores and service providers do not accept cash. Visitors trying to pay for a taxi ride, a restaurant meal, or any other small or large purchase may find themselves in a bind, because their Chinese banknotes and coins are not accepted.
Courtesy: Dr. Luisa Kluger.
Click here to order the MRI BANKERS' GUIDE TO FOREIGN CURRENCY™
*** Do you want to share your comments, corrections or news? Please contact info@mriguide.com
©2019  MRI BANKERS' GUIDE TO FOREIGN CURRENCY™. All rights reserved.
« More posts