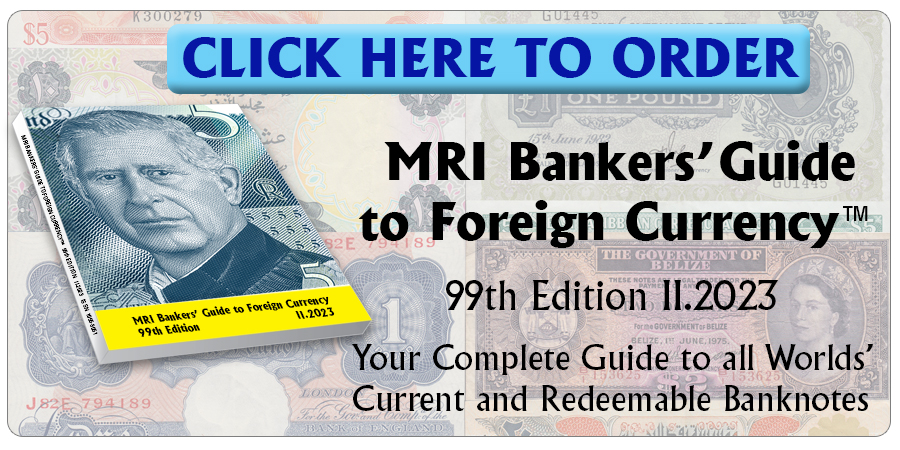 Photo Peoples Bank of China
   You saw it here first!
The Peoples Bank of China announced today, 8 July 2020, that it will issue in 5 November 2020 a new banknote of 5 yuan "Edition 2020" (CNY5.4). 
The new banknote will have advanced anti-counterfeiting devices. Some of the changes are that the paper is coated to extend life and cleanliness, color shifting areas, and the watermark is more precise.
For a detailed technical description of the improvements please see http://www.pbc.gov.cn/goutongjiaoliu/113456/113469/4052378/index.html
Compared to the 1999 and 2005 versions the main motifs remain unchanged, but the design has been changed.
Source: www.chinadaily.com.cn
Courtesy: Gabriel Numismatic Market LLC.
Click here to order the MRI BANKERS' GUIDE TO FOREIGN CURRENCY™
*** Would you like to share your comments, corrections or news? Please contact info@mriguide.com
©2020  MRI BANKERS' GUIDE TO FOREIGN CURRENCY™. All rights reserved.
« More posts