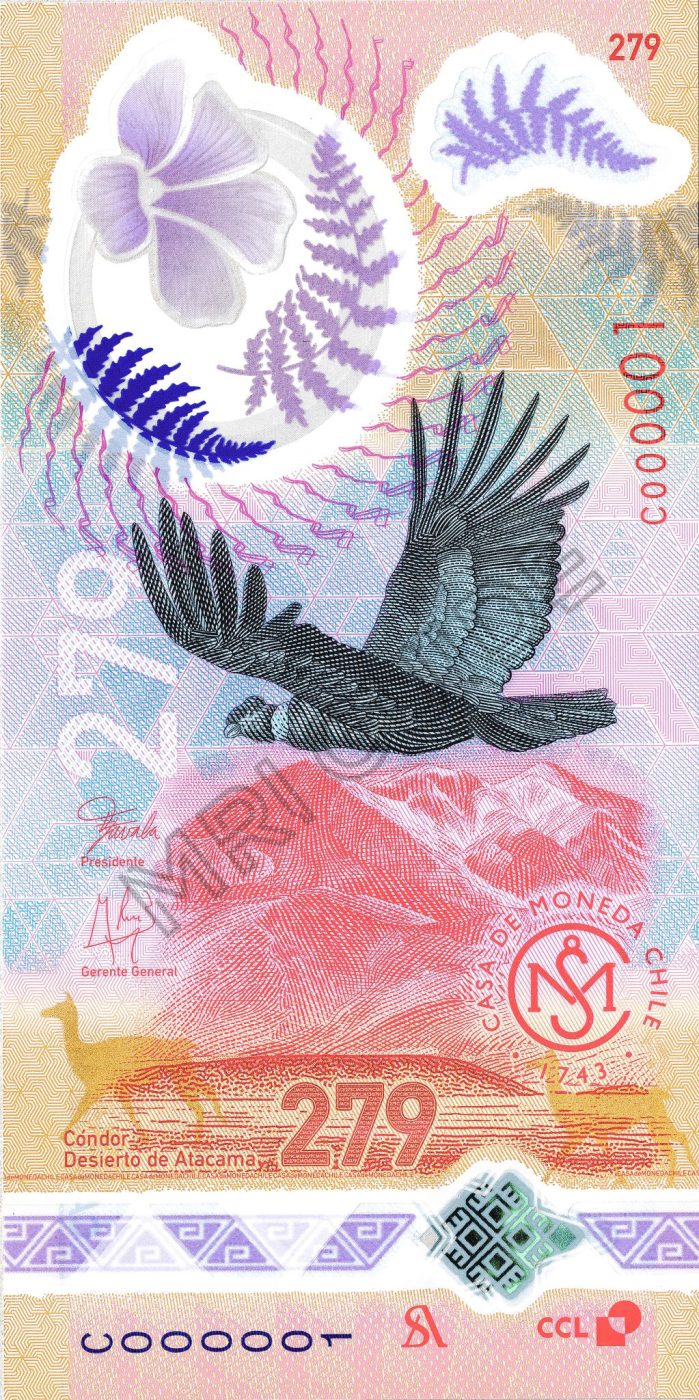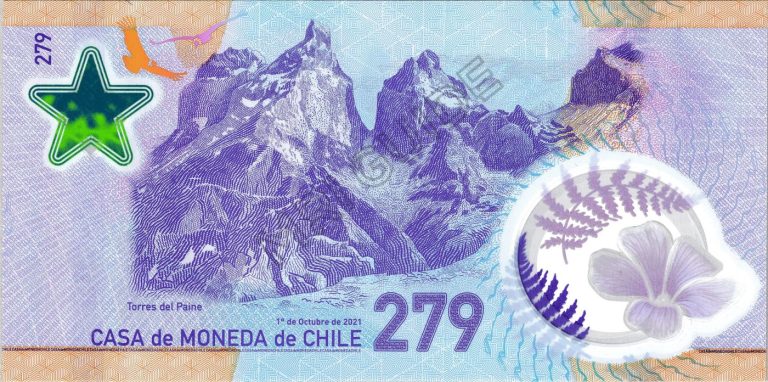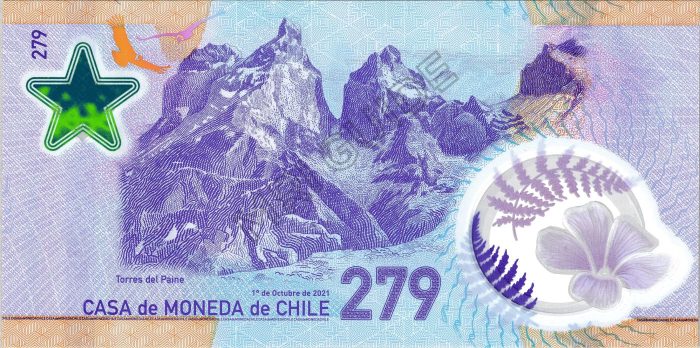 Casa de Moneda de Chile presented  at the High Security Printing Latin America Conference in Mexico City its "Housenote", a sample of their capacity to print high quality polymer banknotes.
The Chilean Mint was founded in 1743 by "Real Cédula" of Philip V of Spain. Over the centuries it has engaged in the refining of precious metals, minting of coins and fiscal printing.
This note has been printed on "Guardian" substrate produced by CCL.
Courtesy: Gabriel's Numismatic Market, LLC.
Source: Casa de Moneda, Chil
Click here to order the MRI BANKERS' GUIDE TO FOREIGN CURRENCY™
*** Do you want to share your comments, corrections or news? Please contact info@mriguide.com
©2022  MRI BANKERS' GUIDE TO FOREIGN CURRENCY™. All rights reserved.
« More posts