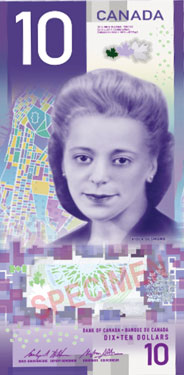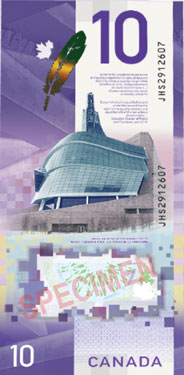 Stephen Poloz, Governor of Bank of Canada has revealed today in Halifax, New Scotia, the design of the new 10 dollars banknote (CAD10.6) which honors the Civil Rights pioneer Viola Desmond. 
Ms Desmond was a black entrepreneur who ran a beautician's school, and mentored many young black women.
In 1946 she sat in the "Whites only" section of a cinema in New Glasgow. For that she was arrested and fined.
She preceded by 11 years Rosa Parks in her act of defiance, but only recently she has been recognized for her actions.
Order your copy of the MRI Bankers' Guide to Foreign Currency™ now!
Source: Bank of Canada
Courtesy Pieter Liem, Canada Currency Centre and Cleophas Schockem.
©2018  Monetary Research Institute.
SaveSave
« More posts