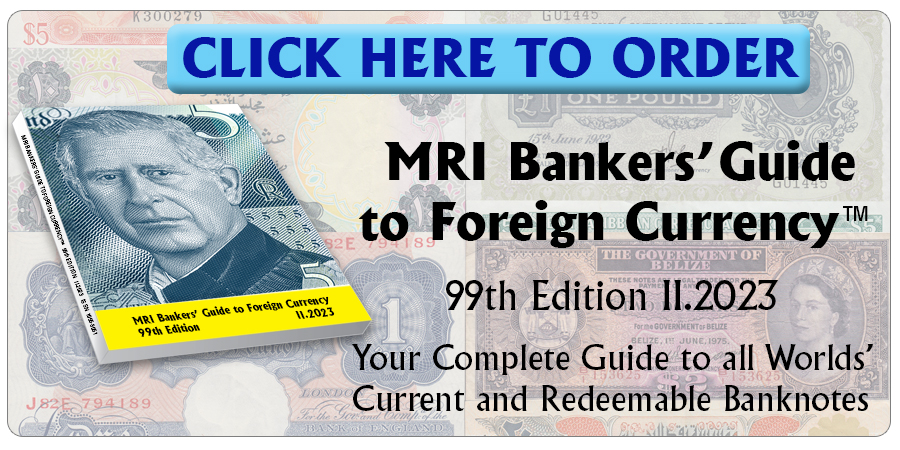 The National Bank of Cambodia has instructed on 27 May 2020 all commercial banks and micro-finance institutions to send it the American banknotes of 1; 2 and 5 dollars on hand for credit at par.
The measure is related to the high cost for the repatriation of small notes. After 31 August 2020 the National Bank will charge them a fee to cover the repatriation cost. The handling of larger notes will continue to be free of charge.
This measure is expected to increase the use of small denomination Cambodian riel  banknotes . Is was made clear that the use of small dollars bills is not forbidden.
Courtesy: Dr, Wolfgang Schuster.
Source: panpacificagency.com
Click here to order the MRI BANKERS' GUIDE TO FOREIGN CURRENCY™
*** Would you like to share your comments, corrections or news? Please contact info@mriguide.com
©2020  MRI BANKERS' GUIDE TO FOREIGN CURRENCY™. All rights reserved.
« More posts