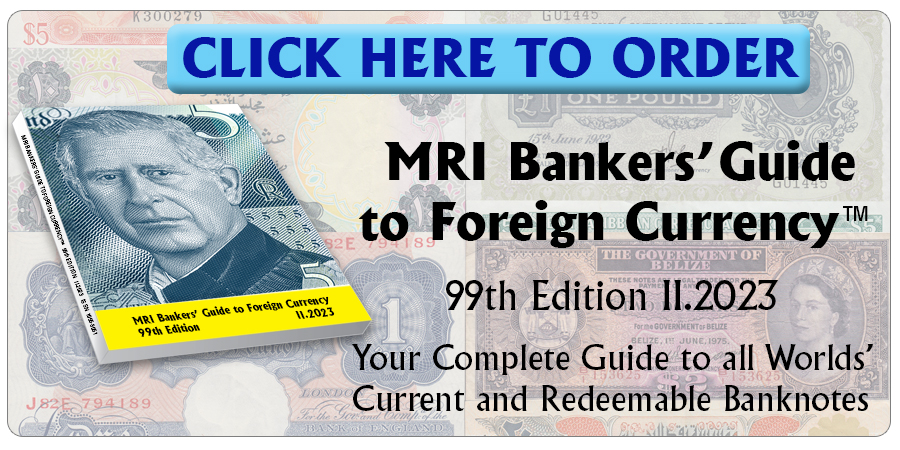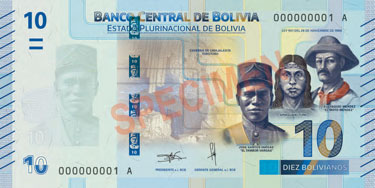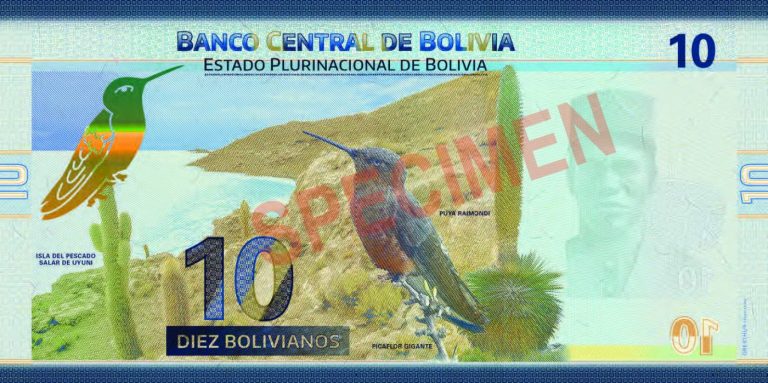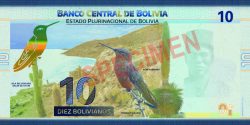 Pablo Ramos, President of the Banco Central de Bolivia presented today the new banknote of 10 bolivianos, which has latest generation security devices.
This, as well as the other denominations to be introduced gradually will co-circulate until the older notes "disappear naturally".
Order your copy of the MRI Bankers' Guide to Foreign Currency™ now!
Courtesy Cleophas Schockem and Antje Bird
Source: ElDeber.com.bo
©2018  Monetary Research Institute.
SaveSave
SaveSave
SaveSave
SaveSave
SaveSave
« More posts