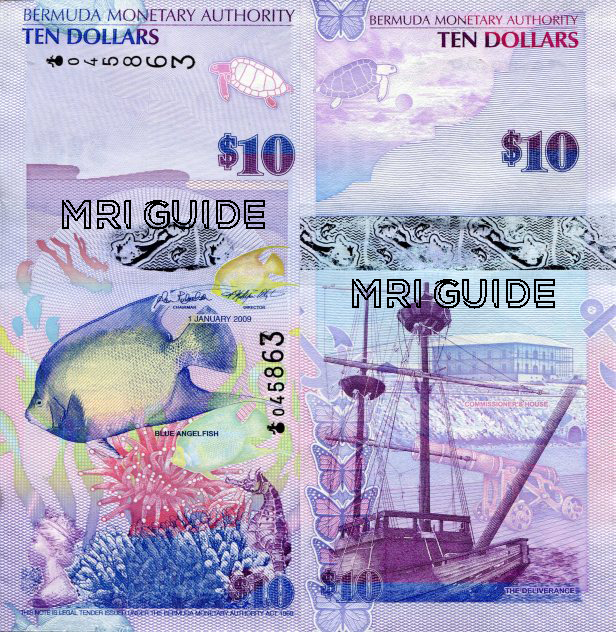 The Bermuda Monetary Authority has changed the serial prefix in its 10 dollar banknotes from the "onion" to A/1 (BMD10.5b).
The notes of 5 dollars with the modified serial prefix (BMD5.5b) are ready for release, once the current stocks of the "onion" ones is exhausted.
Picture source: Ebay
Courtesy: Gabriel's Numismatic Market, LLC.
Click here to order the MRI BANKERS' GUIDE TO FOREIGN CURRENCY™
*** Do you want to share your comments, corrections or news? Please contact info@mriguide.com
©2019  MRI BANKERS' GUIDE TO FOREIGN CURRENCY™
« More posts