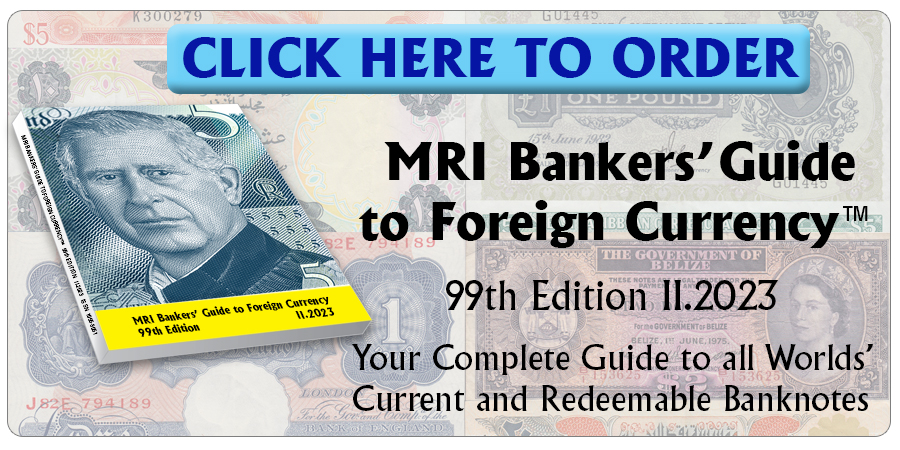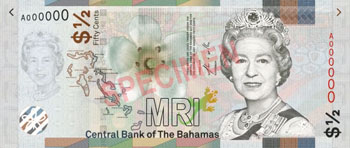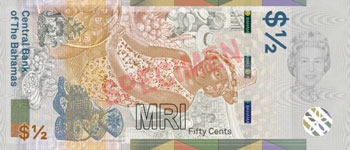 The Central Bank of the Bahamas issued yesterday a new banknote of 1/2 dollar (BSDo.50.3) of the "CRISP Evolution" family, the first complete redesign of this denomination since 1984.
The new banknote is predominantly grey, with shades of green, blue, coral, lilac and red.  The front portraits Queen Elizabeth II, while the back has a vignette of Sister Sarah in the Straw Market.
Source: centralbankbahamas.com
Click here to order the MRI BANKERS' GUIDE TO FOREIGN CURRENCY™
Courtesy: Cleophas Schockem, Antje Bird.
« More posts