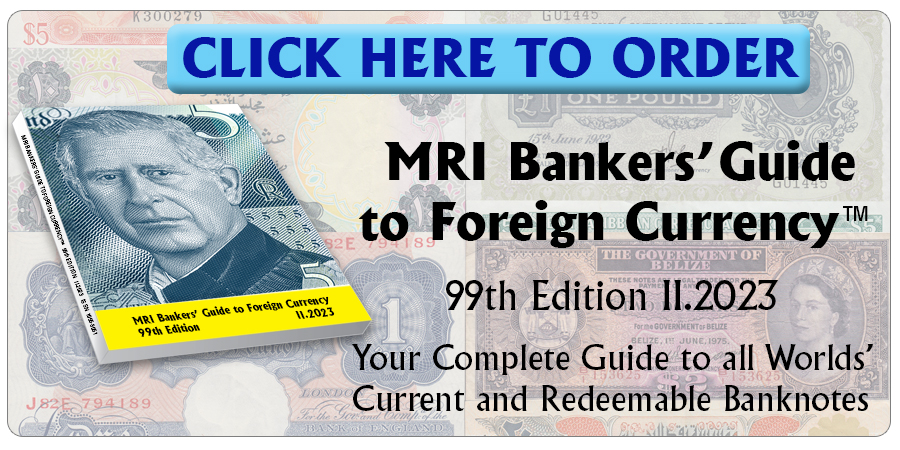 The Azerbaican Merkezi Bankı has issued yesterday March 18 an updated new banknote of 10 manat (AZN10.2) to reflect its change of name. The new banknote, dated 2018,  is similar to the previous one (AZN10.1), but it has the new bank name, changed from "Azerbaican Melli Bankı" to "Azerbaican. Merkezi Bankı".
According to the information, the key design element of the renewed 10 manat banknote (AZN10.2) has been retained (a schematic view of the Icheri Sheher and the Maiden Tower, the Azerbaijani map and European integration, a number of carpet patterns).
As for security elements, in contrast to the existing 10 manat banknote (AZN10.1), the new banknote on the obverse has the Coat of Arms of Azerbaijan as a watermark.
On the left side there is a new hologram reflecting the Maiden Tower, moving waves and a big denomination number in color changing shimmering lines in 3D effect (LEAD). Mini letters and figures are visible in different parts of the hologram. At the same time, the front of the banknote depicts the image of part of the Icherisheher, that delivers dynamic light effects and color changing properties from green to blue (SPARK LIVE®). The tactile printings can help sight impaired persons to recognize the value of the note.
On the reverse of the banknote there is a window type new security thread with '10' and 'AMB' texts on it and color changing properties from green to blue (Rolling Star®). Also iridescent ink stripes in violet and gold reflect the '10 AZN' letters.
The renewed 10 manat banknote to be issued to circulation on 18 March 2019 will be in parallel circulation with the current 10 manat banknote and be used as legal tender with no limitations.
Source: abc.az
Courtesy: Cleophas Schockem.
Click here to order the MRI BANKERS' GUIDE TO FOREIGN CURRENCY™
*** Do you want to share your comments, corrections or news? Please contact info@mriguide.com
©2019  MRI BANKERS' GUIDE TO FOREIGN CURRENCY™
« More posts