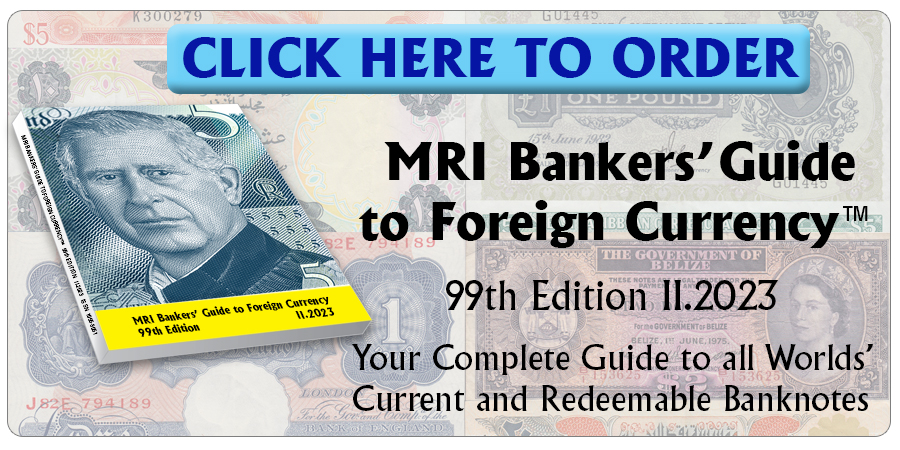 Elman Rustamov, Chairman of the Central Bank of Azerbaijan, announced that the bank plans to migrate in the future to polymer for its banknotes.
He cited the rapid deterioration of the smaller denominations cotton paper banknotes as the main reason for the change.
Source: xezerxeber.az
Courtesy: Gabriel's Numismatic Market, LLC; PolymerNotes, org.
Click here to order the MRI BANKERS' GUIDE TO FOREIGN CURRENCY™
*** Do you want to share your comments, corrections or news? Please contact info@mriguide.com
©2019  MRI BANKERS' GUIDE TO FOREIGN CURRENCY™
« More posts