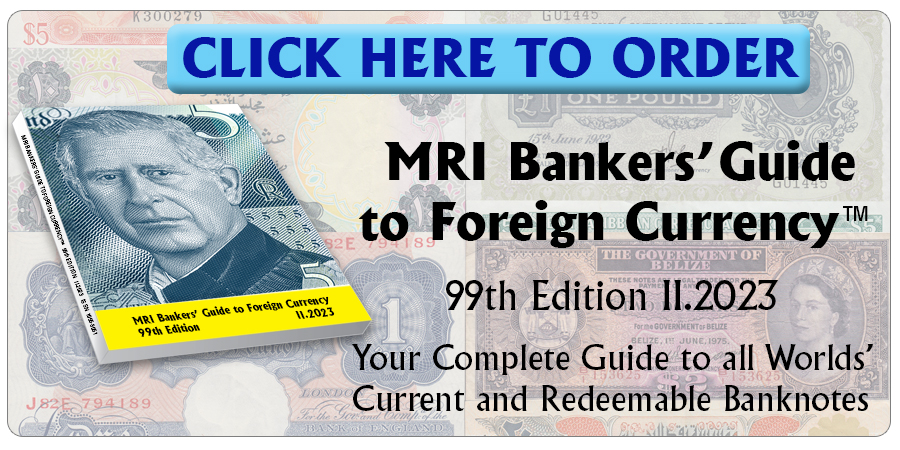 You saw it first here…
An improved banknote of 20 manat (AZN20.2) will be issued next year. It is part of the new family of which the notes of 1 manat (AZN1.3), 5 manat (ANZ5.3) and 50 manat (AZN50.2) were issued this January.
The theme of the note is the region of Karabach, and it will show the Khary Bulbul flower, typical of that area.
Other regions will be shown in the banknotes of 10 manat (AZN10.3) and 100 manat (AZN100.3) which will also be released to circulation in future.
Source: trend.az
Courtesy: Cleophas Schockem.
Click here to order the MRI BANKERS' GUIDE TO FOREIGN CURRENCY™
*** Would you like to share your comments, corrections or news? Please contact info@mriguide.com
©2021  MRI BANKERS' GUIDE TO FOREIGN CURRENCY™. All rights reserved.
« More posts