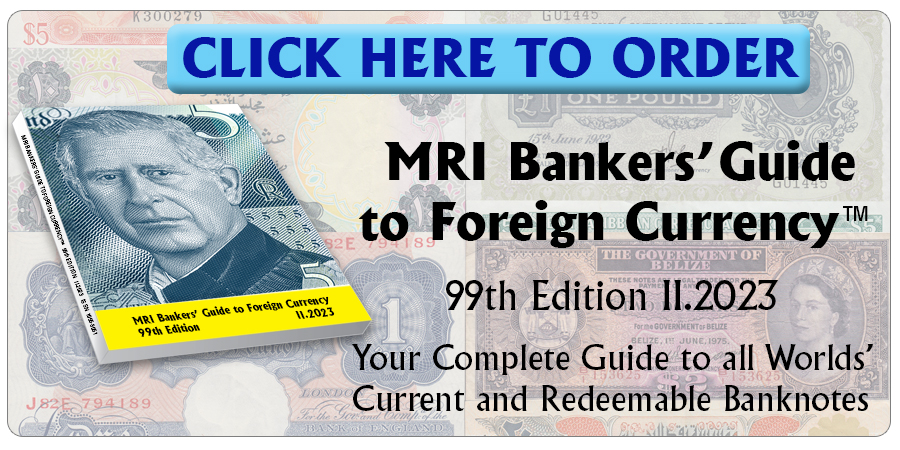 The Reserve Bank of Australia has announced yesterday that it has decided to update the $5 banknote to feature a new design that honors the culture and history of the First Australians. This new design will replace the portrait of Her Majesty Queen Elizabeth II. The other side of the $5 banknote will continue to feature the Australian Parliament.
This decision by the Reserve Bank Board follows consultation with the Australian Government, which supports this change.
The Bank will consult with First Australians in designing the $5 banknote. The new banknote will take a number of years to be designed and printed. In the meantime, the current $5 banknote will continue to be issued. It will be able to be used even after the new banknote is issued.
The designs of several previous Australian banknotes show portraits and motifs related to the original people of Australia.
The MRI BANKERS' GUIDE TO FOREIGN CURRENCY™ code for the new note is AUD5.7.
Source: Reserve Bank of Australia.
Courtesy: Cleophas Schockem.
Click here to order the MRI BANKERS' GUIDE TO FOREIGN CURRENCY™
*** Would you like to share news about issue or recall of banknotes, your comments, corrections or other news? Please contact us at info@mriguide.com
©2023  MRI BANKERS' GUIDE TO FOREIGN CURRENCY™. All rights reserved. 


« More posts