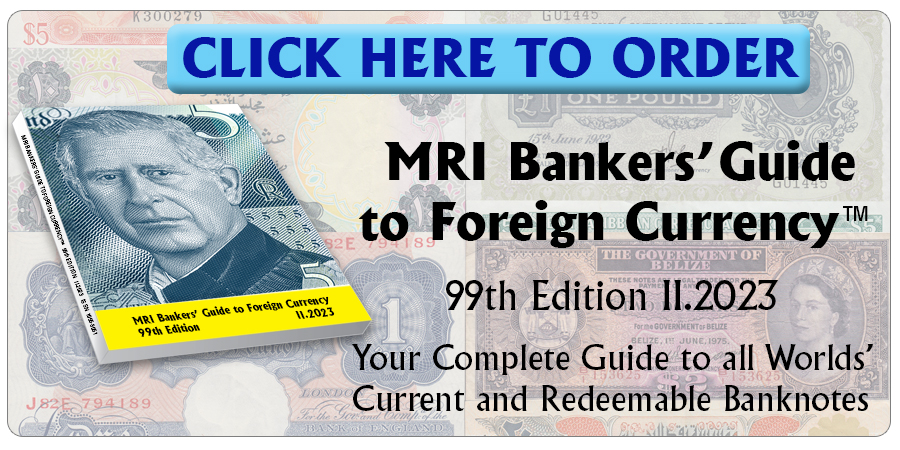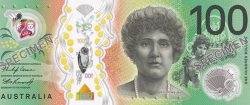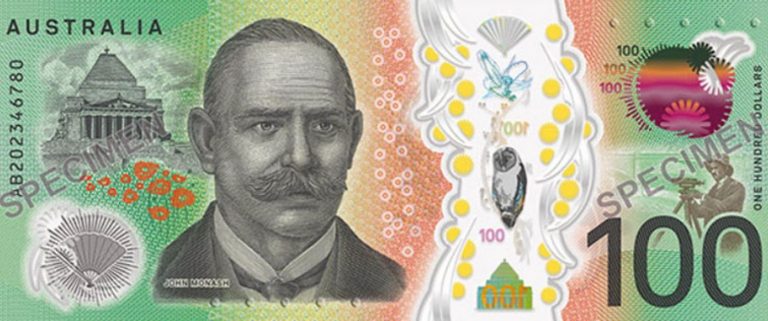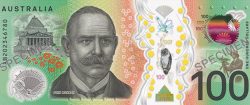 The Reserve Bank of Australia has issued today the new polymer banknote of 100 dollars (AUD100.3) which completes the new generation family of banknotes.
A number of dynamic security elements are integrated in this banknote, including the top to bottom window and a reversing "100" in the Shrine of Remembrance, which Monash – who is shown in the serial number side – was instrumental in building; and on the other side a 3D fan with colorful lines, representing Melba's career as an opera singer.
Lindsay Boulton, Assistant Governor of the RBA, commented that it will take some time for this new note to reach wide circulation.
Both polymer notes will cocirculate. Old paper notes are not usually found in circulation, but remain legal tender.
Source: Reserve Bank of Australia.
Courtesy: Cleophas Schockem; Gabriel's Numismatic Market, LLC
Click here to order the MRI BANKERS' GUIDE TO FOREIGN CURRENCY™
*** Would you like to share your comments, corrections or news? Please contact info@mriguide.com
©2020  MRI BANKERS' GUIDE TO FOREIGN CURRENCY™. All rights reserved.
« More posts