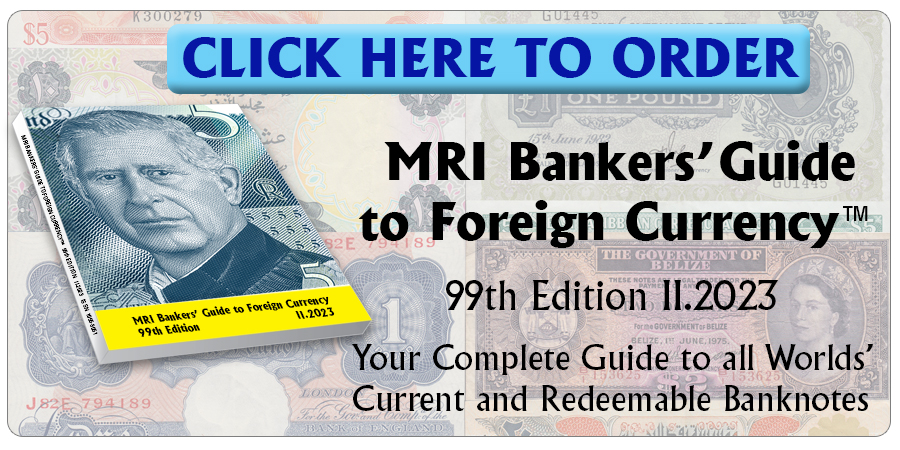 The new family of hybrid banknotes will be put in circulation this month. The exact date will be decided in a meeting of the Board of the Central Bank of Armenia. 
The actual design of the new banknotes may be different from the "concept" ones that were made public previously.
The new banknotes will co-circulate with the current ones.
Source: www.panarmenian.net 
Click here to order the MRI BANKERS' GUIDE TO FOREIGN CURRENCY™
Courtesy: Cleophas Schockem.
©2018  MRI BANKERS' GUIDE TO FOREIGN CURRENCY™
« More posts