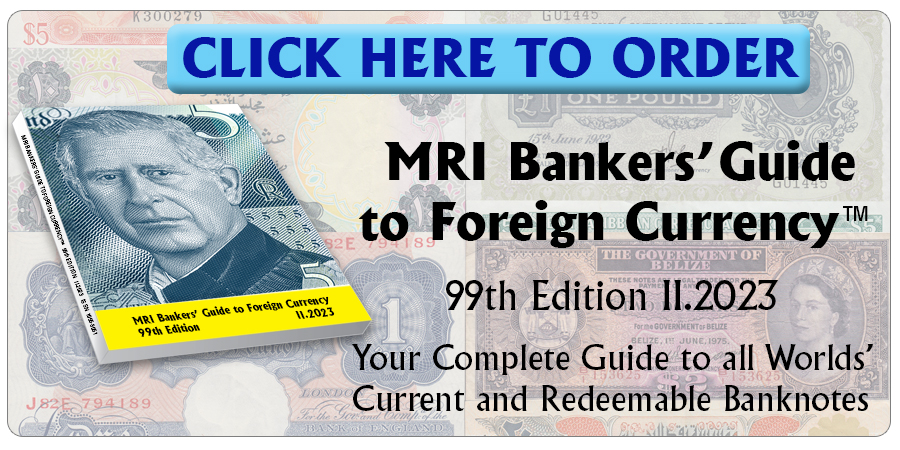 The Central Bank of Armenia has announced that its new family of banknotes will be issued on 22 November, on the occasion of the 25th Anniversary of the introduction of the Armenian dram.
The notes to be issued are:
1,000 drams (AMD1,000.4) honoring poet Prayer Sevak,
2,000 drams (AMD2,000.1) honoring chess world champion Tigran Petrsyan,
5,000 drams (AMD5,000.5) honoring writer William Saroyan,
10,000 drams (AMD10,000.3) honoring priest and musicologist Komitas.
20,000 drams (AMD20,000.4) honoring painter Hovannes Alvazovsky, and
50,000 drams (AMD50,000.2) honoring Saint Gregory the Illuminator.
There will be no new 100,000 drams note.
The new banknotes are printed on a hybrid substrate, which will last much longer the regular cotton paper. They will co-circulate with the current notes.
Sources: armenpress.am
Courtesy: Cleophas Schockem.
Click here to order the MRI BANKERS' GUIDE TO FOREIGN CURRENCY™
©2018  MRI BANKERS' GUIDE TO FOREIGN CURRENCY™
« More posts