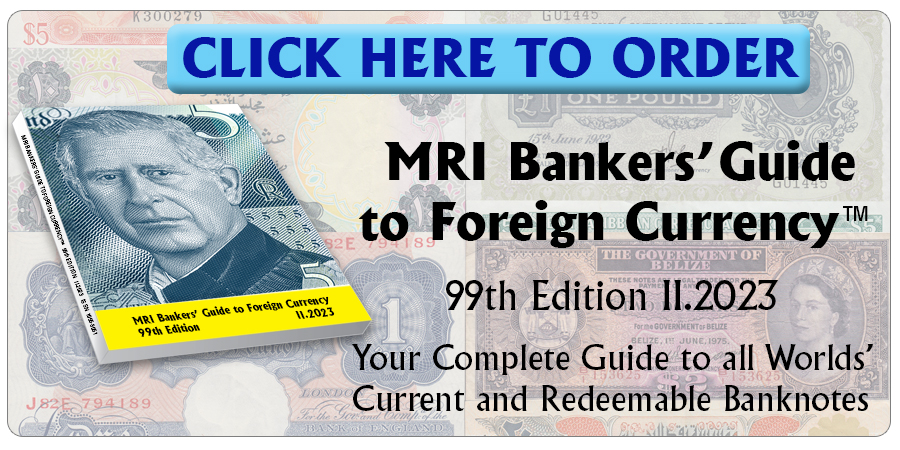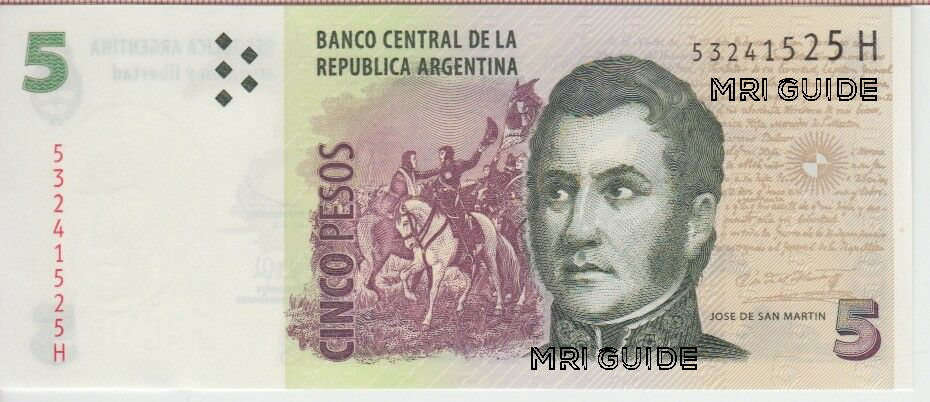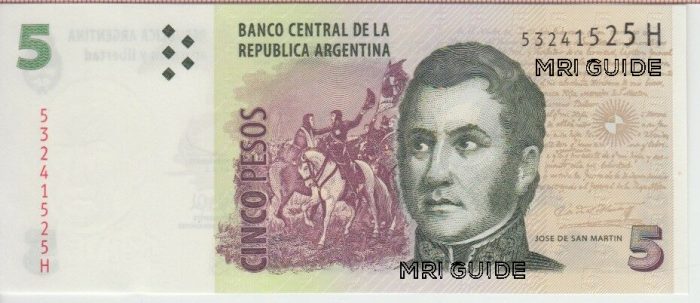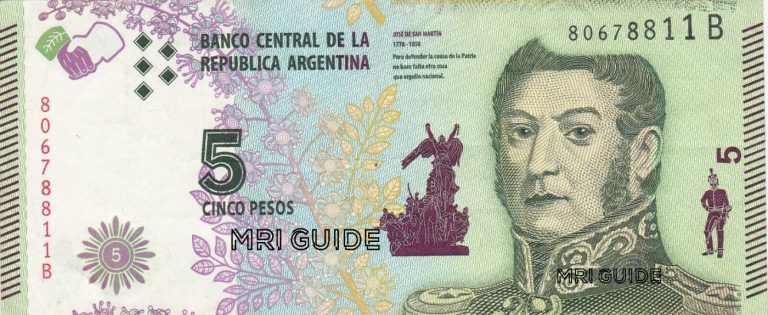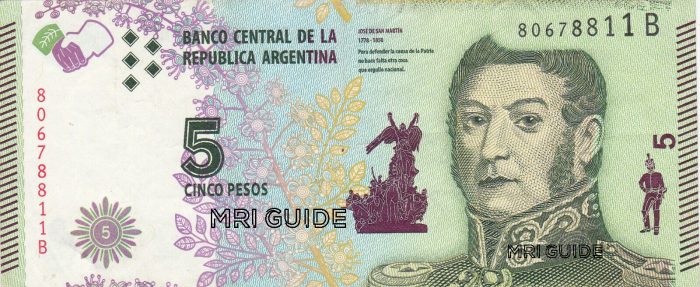 The Banco Central de la República Argentina announced today that 5 pesos banknotes issued since 1998 (ARS5.2A, ARS5.2B and ARS5.3) will cease to be legal tender on 31 January 2020.
They are being replaced by coins of the same value recently issued.
It is not clear if the first type of this denomination issued in 1992 (ARS5.1) is included in the announcement. We will seek clarification on Monday.
These notes are redeemable at financial institutions up to 28 February 2020.
Source: www.bcra.gov.ar
Courtesy: Gabriel's  Market, LLC
Click here to order the MRI BANKERS' GUIDE TO FOREIGN CURRENCY™
*** Do you want to share your comments, corrections or news? Please contact info@mriguide.com
©2019  MRI BANKERS' GUIDE TO FOREIGN CURRENCY™
« More posts